Some new MG pics
littleonefb
(zone 5, MA)
August 27, 2007
Some pics of new blooms.
Gray lady. pic doesn't show that this bloom starts out white first thing in the AM, by noon there are shades of some gray in the flower and my mid afternoon their are shades of pale pink showing. A real pretty addition to the MG vine collection.
Double blue picotee. small flowers but a real nice affect on the vine and a keeper for me.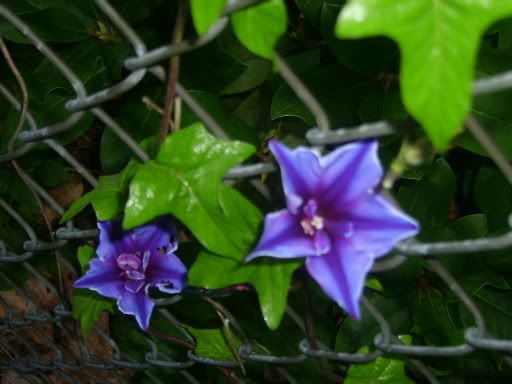 yamatoji,
A really large lavender bloom, very delicate look to it and stays open till very late in the day. another keeper.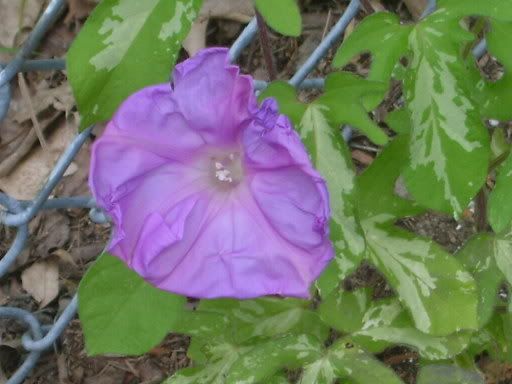 Red star. received seeds in trade as mine last year didn't produce any seeds. not the same as the one I had, smaller flower, but really pretty. This bloom was on Tuesday and the weather was very cool, only in the 60's most of the week. The bloom stayed open for almost 48 hours!!!!!!
Same red star bloom on Wednesday at 3pm. a little faded in color but still beautiful. When I went to bed around midnight Wed night, I checked to see if it was still open and the bloom was still fully open then. It was mostly closed by thursday morning.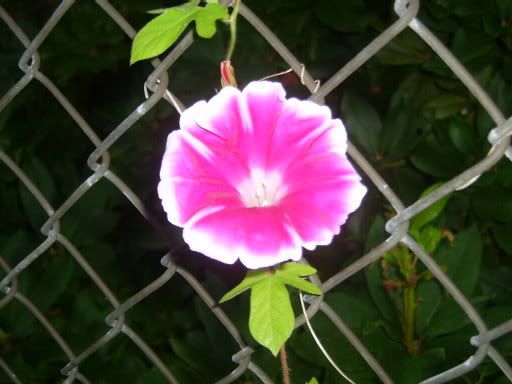 No idea what this one is. It was supposed to be dark blue/purple mt fugi but it sure isn't. It's a huge flower though and if you look at the center of the blooms on the 2 pics you can see a deformed extra petal in the center. 2 other blooms where the same but the ones before them and since have just been a normal huge flower.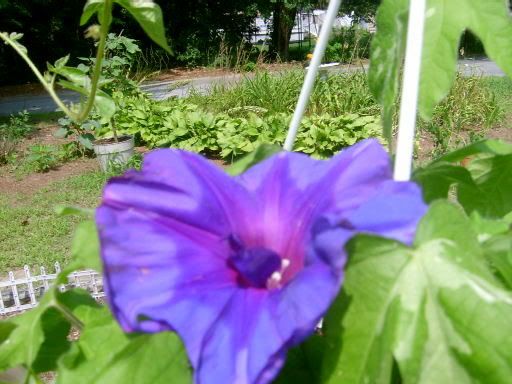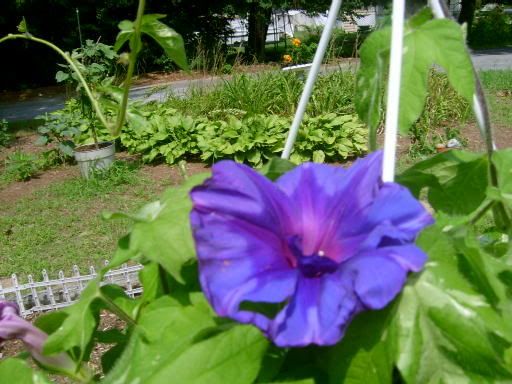 Fran