A few more MG's
This came up in a pot labeled hederacea and lavender. There's plenty of hederacea correctly labeled but not what I was expecting from the lavender. Not sure what it is but I like it.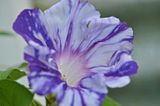 I can't get to the tag to read what this is labeled.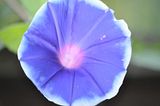 A volunteer I. purpurea that I didn't get around to pulling up. The blooms are so variable, even on the same plant.