My morning glory pics
littleonefb
August 19, 2009
Just took these of the first ones blooming. everything is really late this year because of the crazy weather.
Fran
Mt fuji light pink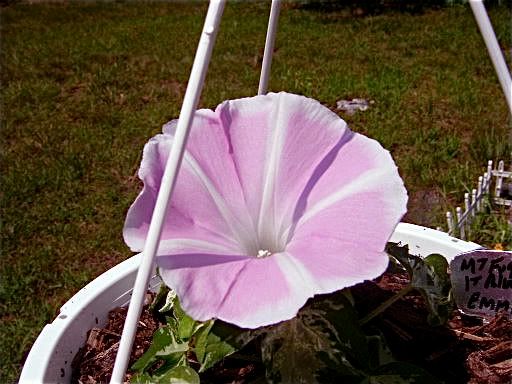 mt fuji light blue from park seeds
aomaraski
http://i28.photobucket.com/albums/c210/littleonefb/2009%20blooming%20MG%20we%20have/S3600025-1.jpg
unknown. seeds collected from one of my MG vines last year. It was supposed to be double blue picote, but bloomed a beautiful light blue. this year it is blooming lavender.