Cage Grower's Question And An Observation
harryshoe zone6 eastern Pennsylvania
June 30, 2013
I am new to this Forum and have to say I am quite impressed with the level of expertise found here. This is my second year direct planting plants purchased from a local nursery into my lasagna (layered compost) garden.
Its been a good start for my tomatoes. They are big and healthy with many fruits set. As they are well over the top of my cages, I wonder if pinching the leads at the top is advisable? Will this encourage new leads from the lower part of the plant? I worry that if I let them go and they flop over the top that the cage will eventually come down.
Interstingly, five plants (Grape, Super Marzano, Celebrity, Brandywine, Beefmaster) are all the same size.
My observation concerns Super Marzano. The performance has been outstanding with 45 fruits already set. I expect to harvest some by mid July. Looks like a winner!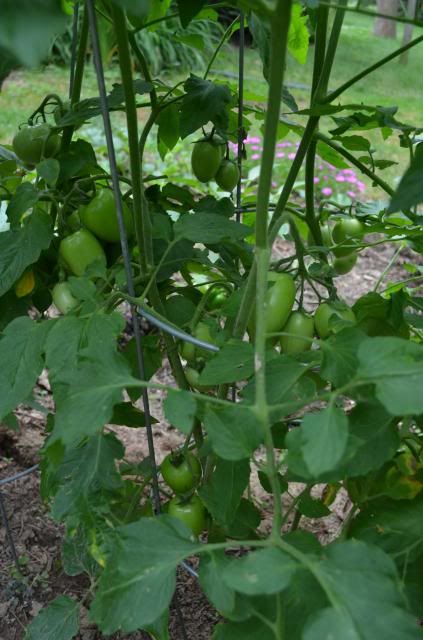 .