Scarlett O'Hara Morning Glory
'Scarlett O'Hara' Morning Glory (Ipomoea nil) is an awesome variety. I grew a strain out this past summer that was quite nice. It was a bright uniform red color across the flower and down nearly to the base of the tube in some of the flowers.
Scarlett O'Hara is listed in the Japanese National Collection (under their strain ID Q0007) maintained by Dr. Nitasaka at Kyushu University, interestingly enough. When I visited him in 2009 when I was there on business travel, he mentioned he got their strain from someone in the USA and chuckled.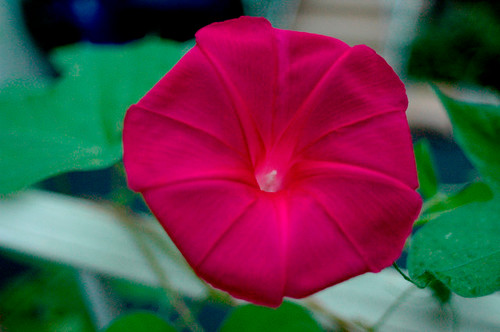 Here is a link that might be useful: Kyushu University Photo of Scarlett O'Hara (Q0007)