Black Pineapple Tomato (aka Ananas Noire): Verdict
Edymnion
(7a)
June 17, 2012
Just picked my first black pineapple tomato and ate it with lunch today. It was allowed to vine ripen, cut and served fresh within minutes of coming off the vine. Aka, the best possible scenario.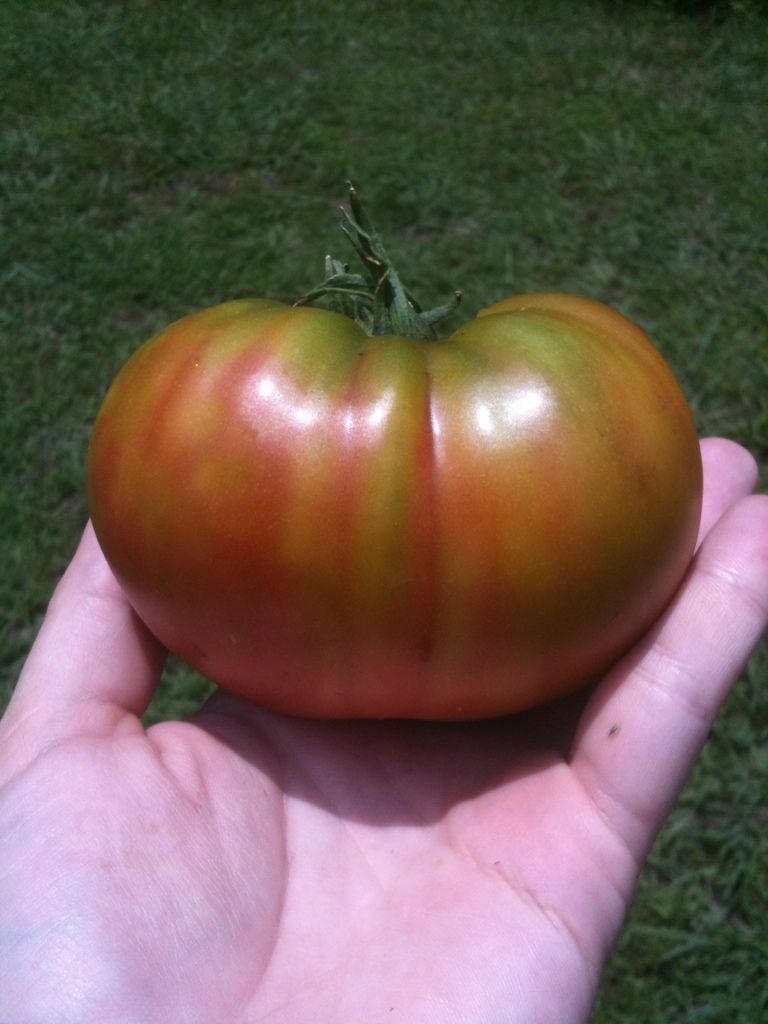 The final verdict? Not worth the effort.
While it was nice and meaty with fairly low moisture, which would make me initially expect lots of flavor as a sauce like tomato, nadda. It was bland and tasteless. As in I've had "picked green and ripened with gas" store bought tomatoes with more taste than this thing had.
Luckily, I also picked a handful of my blue tomatoes to go along with it for lunch, and those were sweet, sweet candy, so at least that part was good.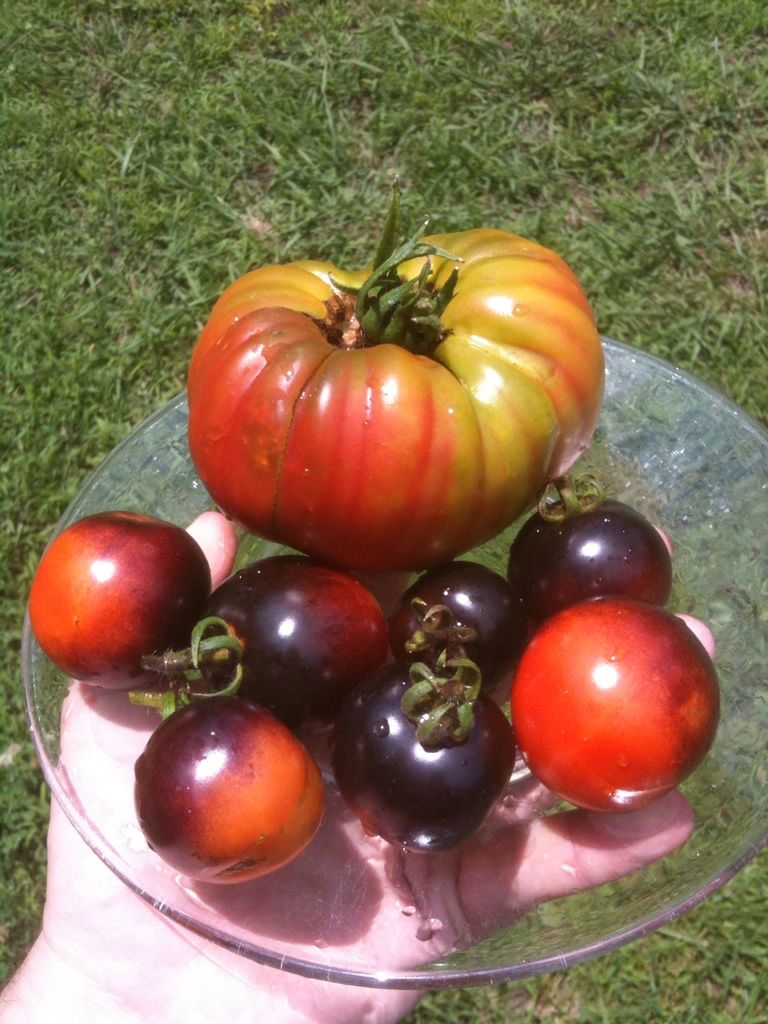 The black pineapple is definitely on my "never plant again" list, right up there with Mr. Stripey. Well, thats not fair to the black pineapple, it did at least produce plenty of nice big fruit, unlike Mr. Stripey.