Need recommendation for privacy screen/noise buffer
I'm looking for something to use as a privacy screen and noise buffer to block the highway behind my house. The foliage would need to extend above the 6-foot brick wall that already exists, but reach a maximum height of approximately 15 feet, as there are power lines above the brick wall. I'm looking at covering a run of about 85 feet. Here's a picture of the wall: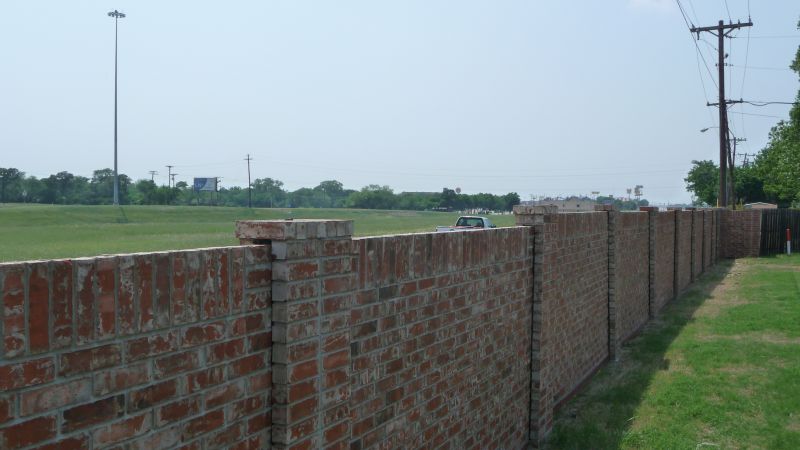 My neighbor has some red-tip photinia that are the size/density that I'm looking for, but I've been told that this particular plant has problems with leaf diseases. The following picture shows these behind a 6-foot wooden fence, and below power lines of the same height that I'm dealing with. Here's the picture: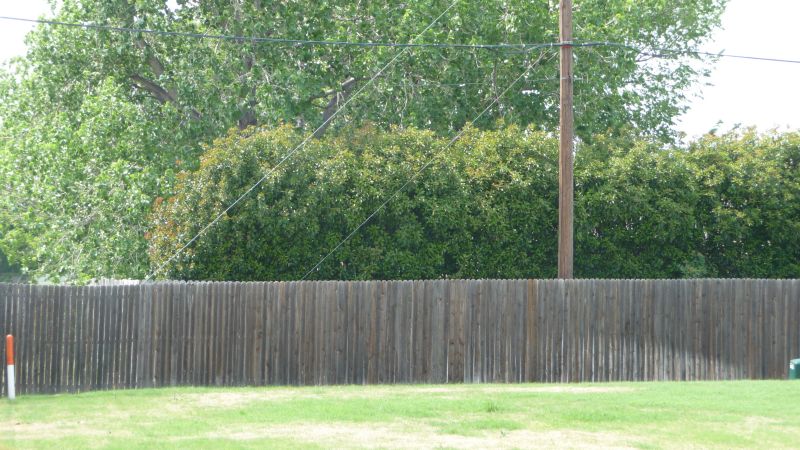 Ideally, I want something that will reach the desired size relatively quickly, that requires little-to-no maintenance, and that will readily withstand the climate conditions in this area.
I look forward to hearing what you recommend. Thanks in advance!