Are these weeds?
Hello.
I live in Sacramento, CA.
Last year, I tilled the soil and spread a large bag of flower seeds, with much success...
At then end of the year I cleaned up the dead flowers, and now some are coming back, or are they?
Here are is a picture of one. It has an orange flower growing, that closes at night. It seems as though this is the predominant plant growing...is it a weed or flower? It look's like a poppy...
Many thanks!
Mark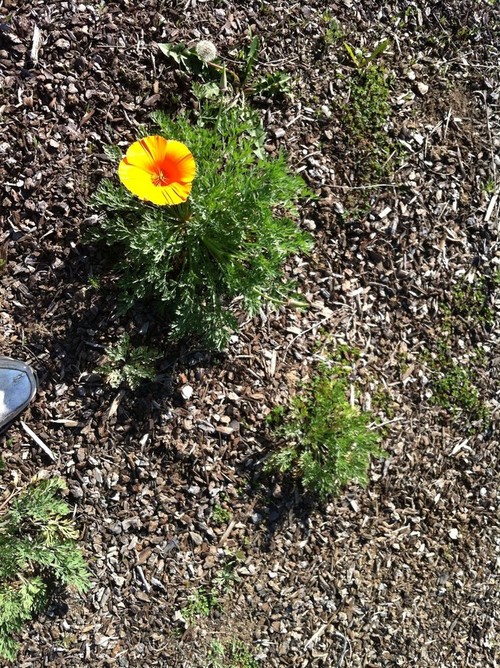 This post was edited by trubrit on Fri, Mar 14, 14 at 20:27