Identifying a weed I actually want to keep
tripleione
(6b)
April 30, 2013
These little "weeds" are growing all around my yard. I don't recognize the foliage, but it grows kind of like a pea plant. It has little vines on the end that wrap around other plants and fencing to climb.
I would like to know what this plant is because the bees here seem to absolutely adore it. They always try to get pollen from the little purple flowers on this plant before any of the other flowers in the back yard (the front yard is a whole different story).
The plant itself is very easy to pull up from any place I don't want it to grow, so it is very manageable.
Thanks for any help!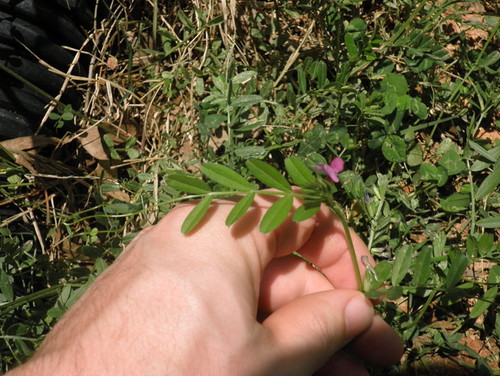 This post was edited by tripleione on Tue, Apr 30, 13 at 14:12