Weed ID, maybe a dandelion???
This guy likes to grow on the edges of the gardens and spreads rapidly! It's head is super funky with more than 10 little blooms and when it opens, the flower looks like a dandelion. It's a single stem and it's leaves are fuzzy and slightly jagged.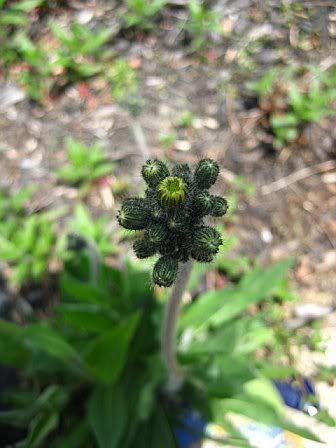 This is a whole bunch of them together.