Can Sago palm pups be separated from mother plant?
roselee z8b S.W. Texas
May 26, 2008
Has anyone here successfully separated Sago palm pups from the mother plant?
Years ago I heard Manuel Flores say that Sago palms were such a primative plant, being practically unchanged since the day of the dinosaurs, that their vascular system would not heal from a major wound and the pup and mother plant would become infected and die, but a friend told me that she has separated them and they were fine. She has sandy soil if that makes any difference.
I have always cut the fronds back from these pictured below.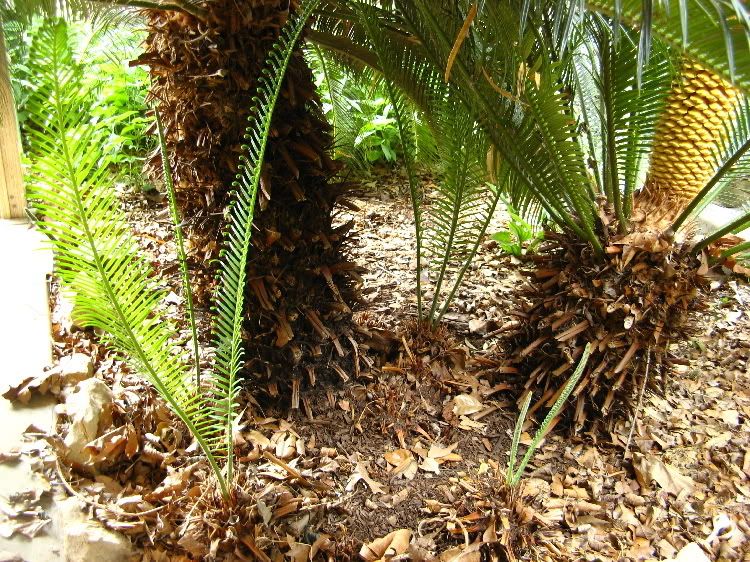 But I'd like to separate a couple of the pups and plant them elsewhere if possible so if anyone here has been successful, or not successful, in accomplishing a division please let me know how to proceed ... or not.
How deep do the roots go? This is hard packed soil here and not easy to dig.
Thank you!