Home grown wire hanging basket liner ...
roselee z8b S.W. Texas
May 7, 2011
Since there seems to be some genuine interest in my garden projects I'd like to show you another home grown wire hanging basket liner that saves from having to buy one.
On this one I used a couple of layers of Meditarian fan palm fronds and then lined them with triple thick landscape frabic. The fronds are fresh here but will turn brown.
I lowered a heavy bucket that is the same size as the pot the ferns are in to weight it down to conform to the shape of the wire basket. I put potting soil around the bucket, wet it and packed it down. When it drys enough to keep it's shape I'll unpot the fern and put it in. I'll let it dry a bit more before hanging and that way it won't be so heavy to lift while putting it up.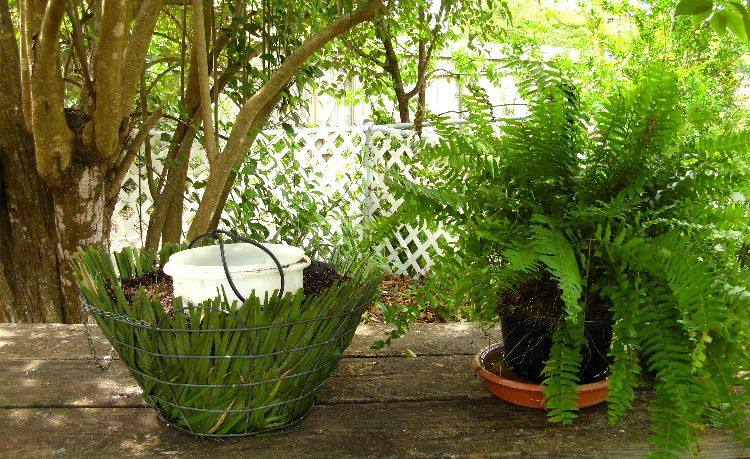 I showed one before that I lined with deer net, brush mulch, and landscape fabric. I hope this one works as well. It leaves a bit more room for potting soil as the fronds are not as thick as the mulch.
I'd love to hear about and see photos of your garden projects! It gives us all ideas.