Anyone dealing with new crepe myrtle scale?
bostedo
(8a tx-bp-dfw)
May 9, 2013
Has anyone found an effective treatment other than systemic pesticide for the crepe myrtle scale that arrived in north Texas a few years ago? We're a few miles west of the original infestation and they made it to our neighborhood last year. Two trees that need to be treated share a root zone with a pear tree, so would like to avoid resorting to a systemic if possible. The ants are helping a lot, but we've not been able to contain them with the common topical or mechanical scale treatments. Any suggestions will be appreciated.
Didn't get much of a response to a Pests & Diseases Forum post because is still too localized to Texas.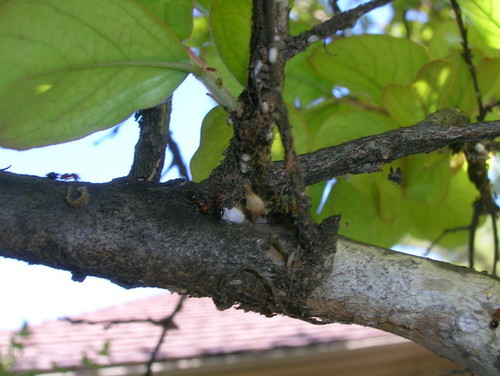 Here is a link that might be useful: Crepe myrtle scale: New pest for US?