Speaking of coons...
Cracker (formerly known as Arthur) has officially returned home. She strolled past me on the patio today after a night of partying (thought she was a cat at first!), climbed her tree, lounged and posed for a bit, then went to bed. Sorry for the blurriness of the pics; I'm still learning how to use this thing!
Here's a pic I took last night when she woke up...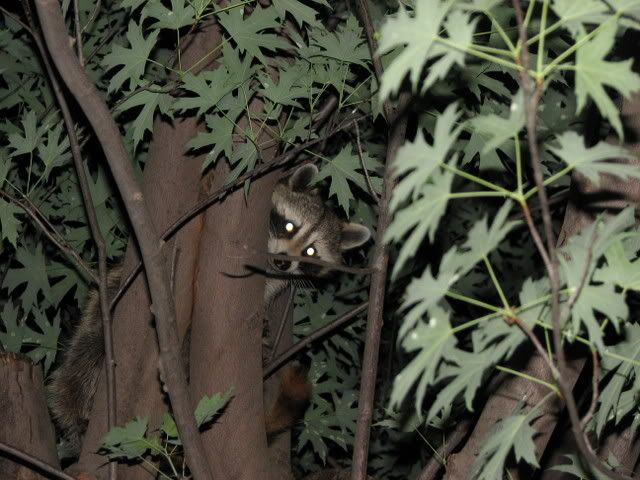 And here she is going to bed...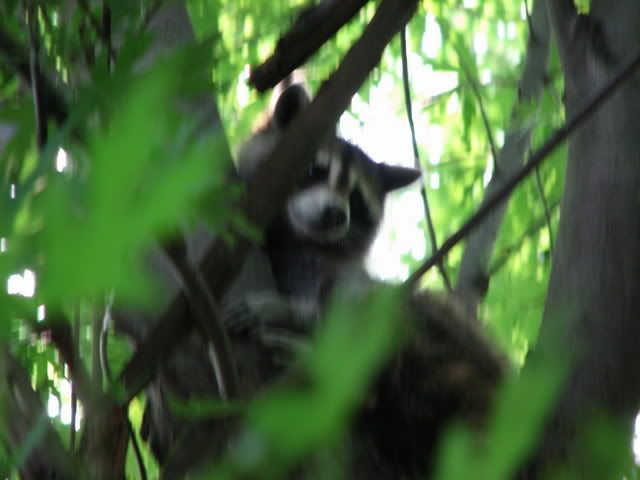 So darned cute!
Oh, and I already consider myself "warned" about the "extreme danger" raccoons supposedly present, so certain bullies need not reply.