Need snake id please
christie_sw_mo
(Z6)
June 24, 2008
I've been seeing a small snake in the pipe that drains out from our sump pump. The snake could easily crawl back into our house through this pipe so I want to know what it is.
The pipe is about 2 inches across to give you an idea of the size.
I lightened the photos a little, zoomed and cropped so you can see the spots/patches. I couldn't get a profile shot or get close enough to see whether his pupils were round or not. They look round in my photo but I'm not sure that it's very accurate from the angle.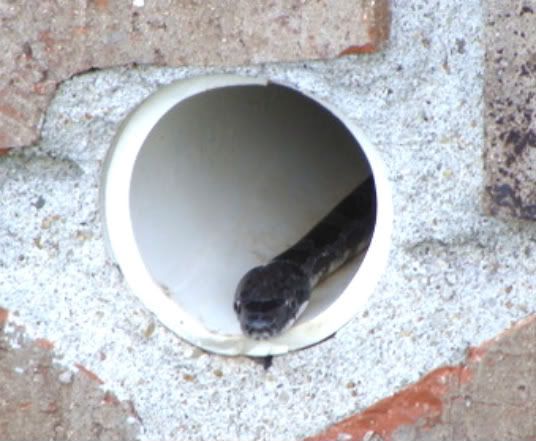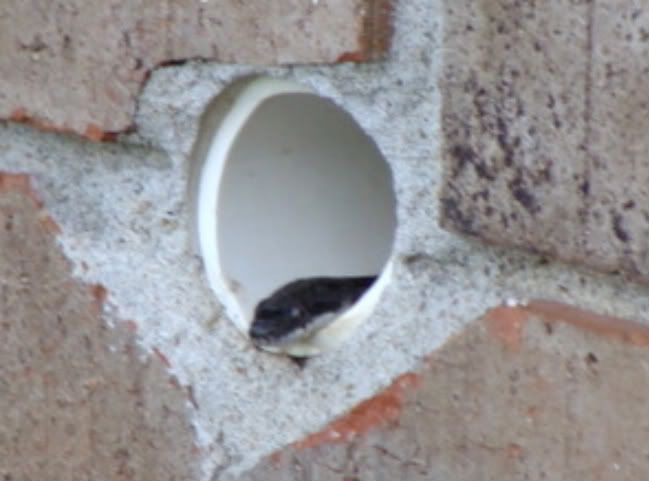 Thanks!