Overgrown Weeds! Please Help
We just bought our house last fall and found our entire side yard is covered in overgrown weeds. When we moved in last September my husband bushwhacked/tore out all the weeds along the side of our yard and sprayed weed killer. (His entire body ended up covered in poison ivy after all that work.) Then this summer the weeds all just grew right back (see picture).
Could anyone please help with suggestions of how to address this problem? Is there a way we can kill off these weeds or suppress them with limited touch (want to avoid the poison ivy)? We are first time homeowners and we're at a lost of how to address this problem.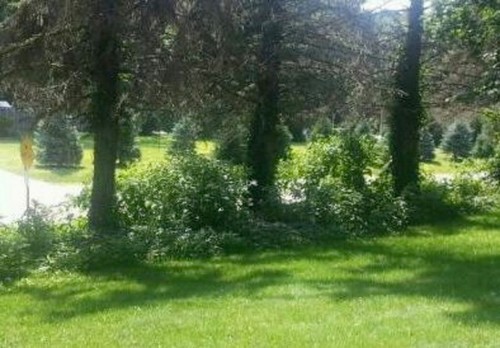 This post was edited by Alexandra55 on Fri, Jul 18, 14 at 12:41