Why are one of my tomato plants not growing?
I am in zone 6 ( NYC )
I moved all of the the plant at the same time from pots to the garden. Each one was about the same height as the other. One of them has not really grown much and ha stopped growing, while the others flourished and are slowly growing tomatoes. Did I pick a bad spot for one of them? ( the thing next to it is a feeding station to kill termites ).
There are stems that are growing close to the base. Should I cut these off to allow the plant to divert its nutrients to the tomatoes?
Circles:
Red: Tomato plant that is not growing
Orange: Termite feeder
Blue: Should I cut these leaves?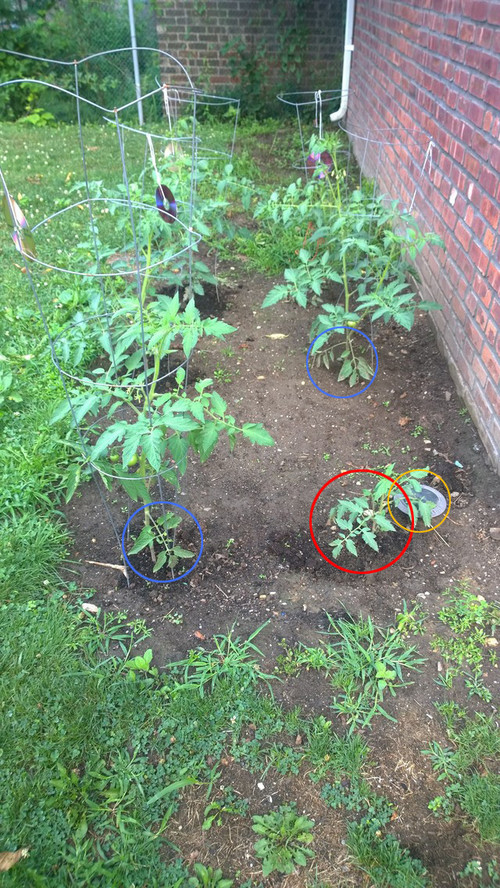 This post was edited by skald89 on Thu, Jul 17, 14 at 12:19