Little black bugs
Minderella
(9 Lake County FL)
July 17, 2011
what pest is this eating my Tomatoes? clip this post email this post what is this?
see most clipped and recent clippings
Posted by Minderella 9 Lake County (My Page) on Sat, Jul 16, 11 at 13:47
I have some small black insect/bug eating my tomatoes. Please let me know what they are and how to get rid of them. I want to know the name of the little black bug, please. Mindy K.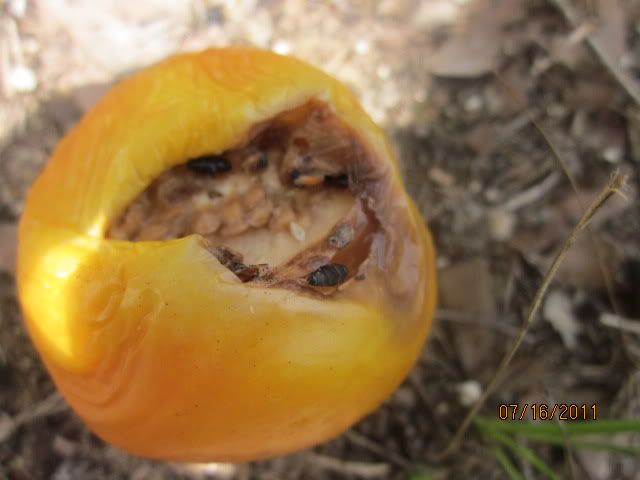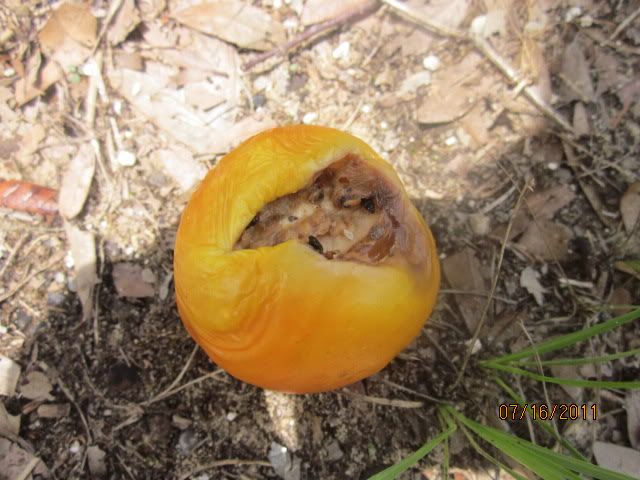 This is another tomato I found, looks like some animal has started eating it.