Bad tomato plant? Help needed!
I have this one tomato plant in my raised garden bed that I'm concerned about. About a month ago, I noticed that many of its lower stems curled inward, pointing down. (I cut them off last night, before deciding to post my question on this forum).
Last night I also noticed some bumps on the stem: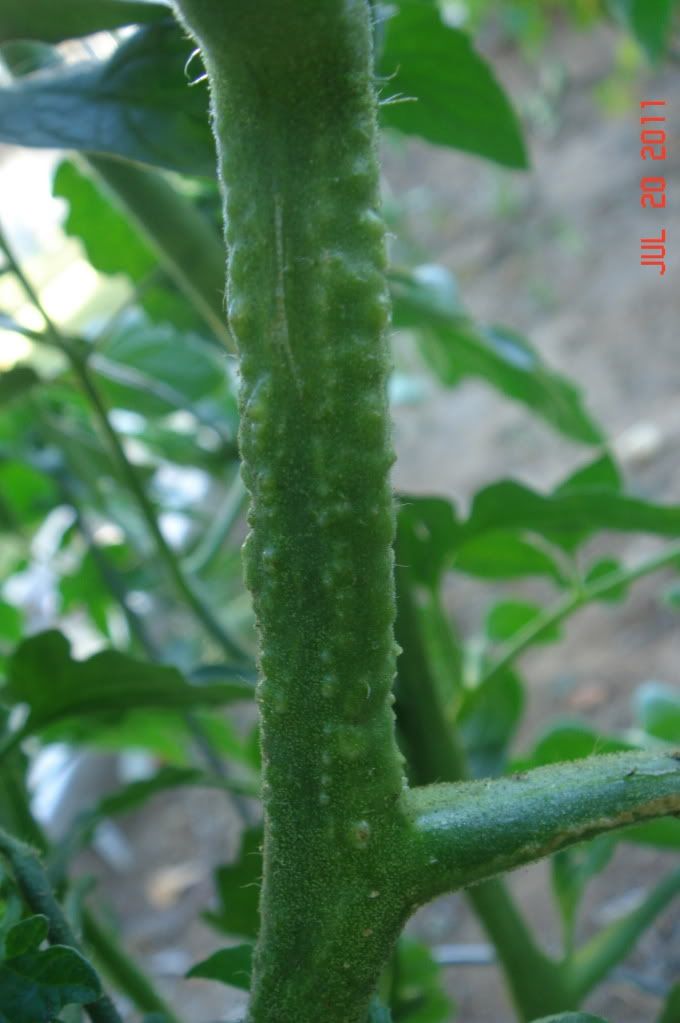 Many of the leaves curl upwards:
Several of the stems have this strange curl inwards also:
"http://i1094.photobucket.com/albums/i460/annettah/DSC04898.jpg">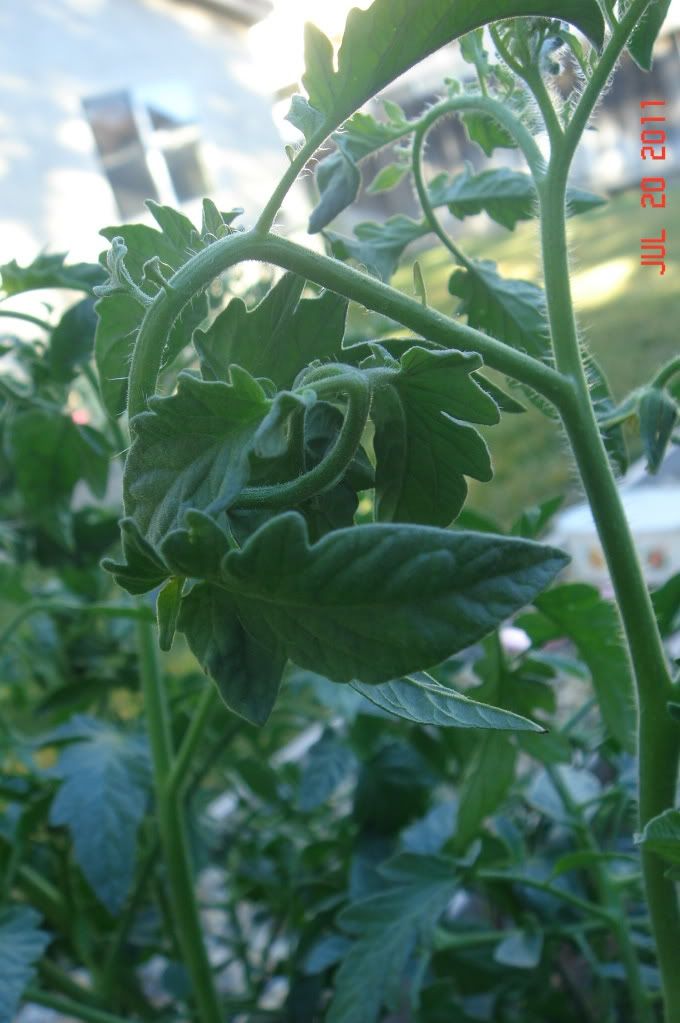 I don't see any bugs anywhere on the plant nor do I use weed killer.
1. Do I remove the plant?
I'm concerned that if it has some disease, it will spread to other plants.
2. Do I keep it?
There are flowers but only 1 very tiny tomato growing. All other tomato plants that I planted during the same time have grown fruits except for this one. If I hadn't discovered this little tomato last night, I would have gotten rid of the plant.
Any help diagnosing the problem would be greatly appreciated! Thank you!
Here is a link that might be useful: More photos here