NEW: Color of the Month Swap for October = Orange
highalttransplant
(z 5 Western CO)
October 5, 2010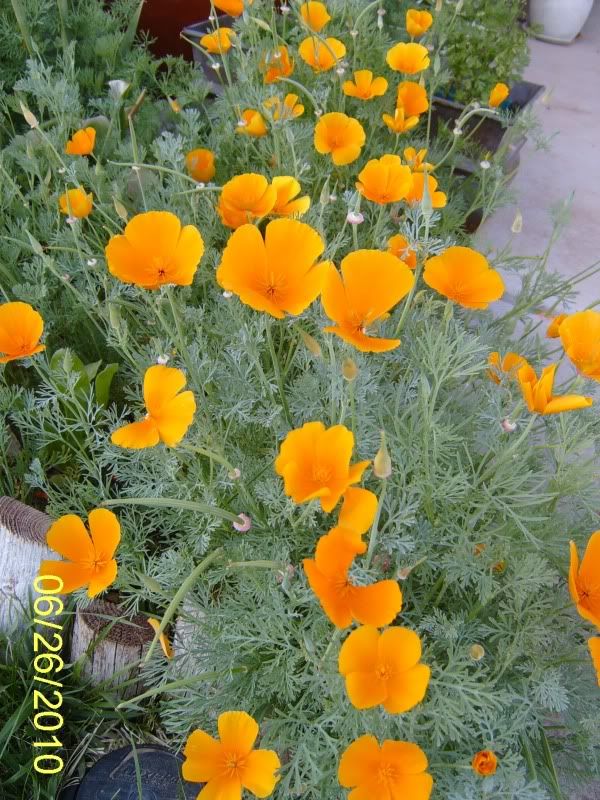 The color of the month swap for October is ORANGE. We will need at least 5 people to sign up for this swap to go forward. POST HERE if you would like to participate. After signing up here on this thread, please send me an e-mail with your full name & address and your GardenWeb name. I will send out my address after there are at least 5 responders.
DEADLINE FOR SIGNING UP: October 18th
DEADLINE FOR SENDING SEEDS: October 25th
You may include seeds that produce ORANGE flowers, foliage, fruits, or vegetables, or just have the word "ORANGE" in their names!
You may send flower seeds, vegetable/herb seeds, or a mix.
(Please specify what you would like back: edible, non-edibles, or a mix of both)
I will do my best to fill your request, but it all depends on what is sent in!
Absolutely NO Invasive Plants or Noxious Weeds!!!!
Please send seeds no older than 2 years old.
Please include on the packet label: the seed's name (be as specific as possible), whether your seeds are from a commercial source or hand-collected, and the year stamped on the package if it's commercial seed, or the year harvested if it was hand collected.
The limit for all of the color swaps is 10 packs, but please feel free to send in extras. These will be counted as bonus packs and I will try to send bonuses back to those who send them in. You can send in as little as 1 pack of seeds, there is no minimum to send in.
Please send in the number of seeds that you would be comfortable receiving yourself depending on the variety. There should be a minimum of 10 seeds per pack.
Please send only 1 pack per variety. Again, you may send more than one pack of a certain variety, but please know that they will be counted as 'extras'. So each variety will be counted as one trade.
Orange is one of my favorite colors, and my garden has lots of orange. Looking forward to seeing what everyone comes up with!
Bonnie