Help identify twisted tree - Hathersage
This is without doubt a very common and unremarkable tree but in the winter it's harder for me to identify especially when I only know the names of a few common trees from their leaves.
The branches are twisted - they covered a wide band on the slopes leading down to a stream - as you can see form the picture the whole area is damp and mossy. The slope was just down-bank from a heather moorland and a band of silver birch trees at the top of the bank. Are these just some variety of oak?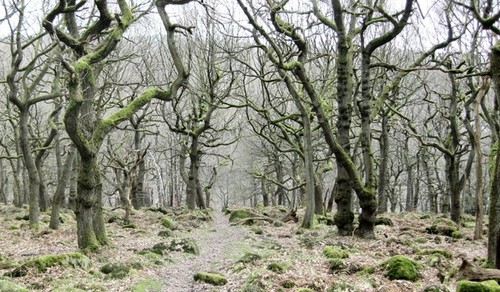 This post was edited by lemonstar on Sun, Apr 21, 13 at 9:29