Before and After pics
daddylonglegs
(z5 WI)
July 16, 2007
I finally went after a bed that's been an eyesore for 12 years. This sloped bed faces south, ground gets rock hard.
I'll probably leave it like this for a while to see if the weeds are under control before I dig into it again.
I'd love to hear/see other ideas for an area like this.
Before: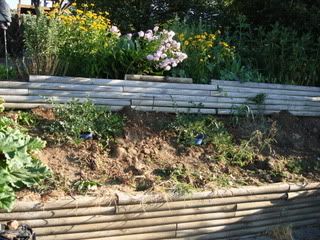 After: