'I' Photos
luvtosharedivs
July 26, 2007
I don't have any "I" flowers blooming at this time (except daylilies, which I've been posting on the daylily forum). So I thought I'd post a couple pics of "In my gardens".
This is what happens when I don't deadhead, and let those seedheads stand all winter, then a couple years later I have waaaaaaaaay too many! Anybody who wants to come dig some for themselves .....feel free!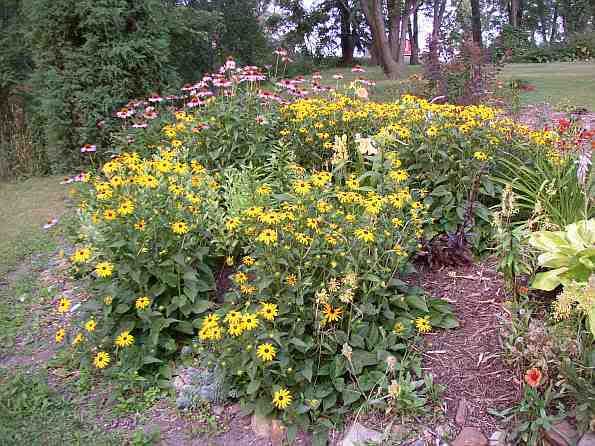 Please share your photos!
Julie