$25 Flower Bed ...
roselee z8b S.W. Texas
July 19, 2011
Okay, I admit 'Flower Bed' is a play on words, but I saw this cute double size metal bed frame (complete with fancy side rails) at a thrift shop, "Lakehills Trading Post" 12410 Park Rd. 37 in Lakehills, Texas, for only $25. Lakehills is a little town near Medina Lake.
It would make a cute flower 'bed' for a cottage style garden. Or separated the head and foot of the bed would make a nice trellis in a veggie or flower garden. I just wish I had a place for it. I'm going outside and look again!
I think they are only open on Fridays and Saturdays. If interested their phone number is 210 771-0663.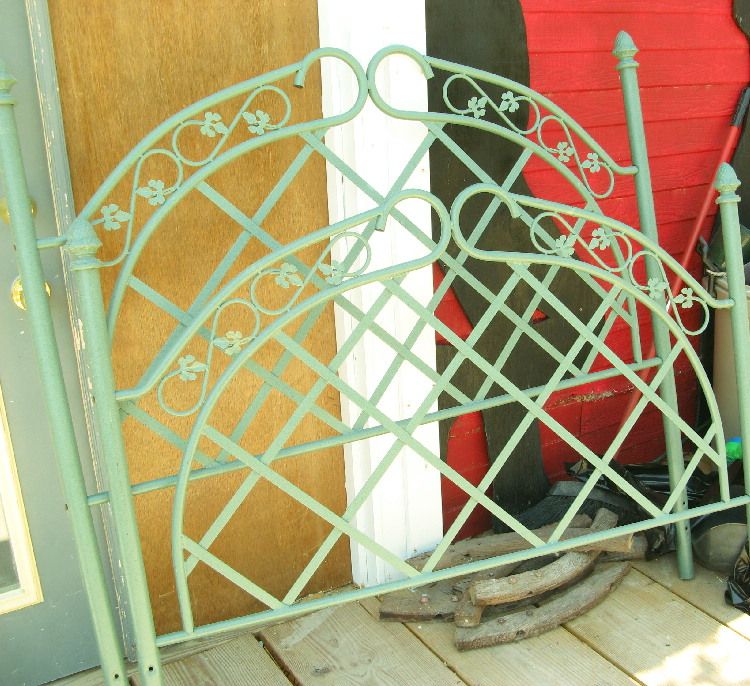 Here is a link that might be useful: Something along the lines of this ....