Anyone else grow palms outside in WI?
This past summer I decided to do some zone pushing and I planted five palms in my yard. I planted (2) Washingtonia Robusta, (1) Butia Capitata, (1) Trachycarpus Fortunei, and (1) Cycas Revoluta. I also have (10) Musa Basjoo Bananas. Washingtonia Robusta is hardy to zone 9a, Cycas Revoluta is hardy to zone 8b, Butia Capitata is hardy to zone 8a, and Trachycarpus Fortunei is hardy to zone 7b. Here are pictures of them.
Front yard Washingtonia Robusta: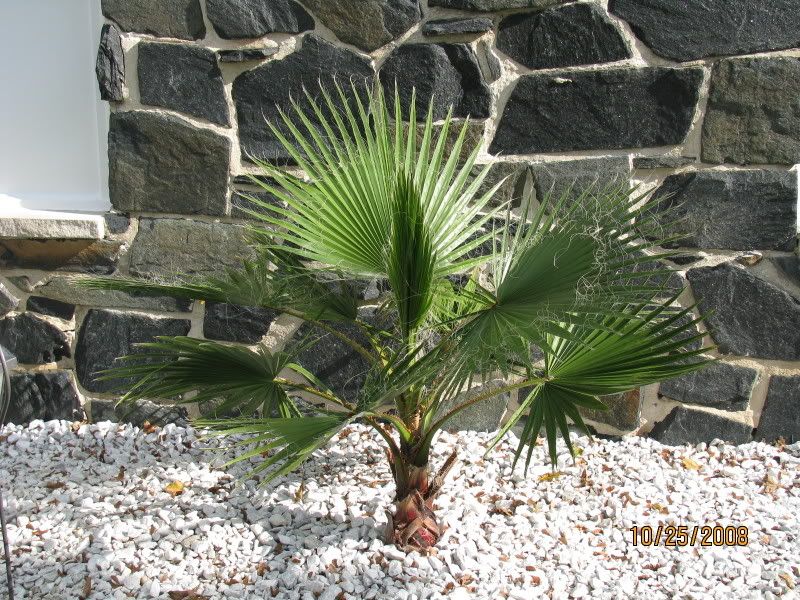 Front yard Trachycarpus Fortunei:
Front yard Cycas Revoluta: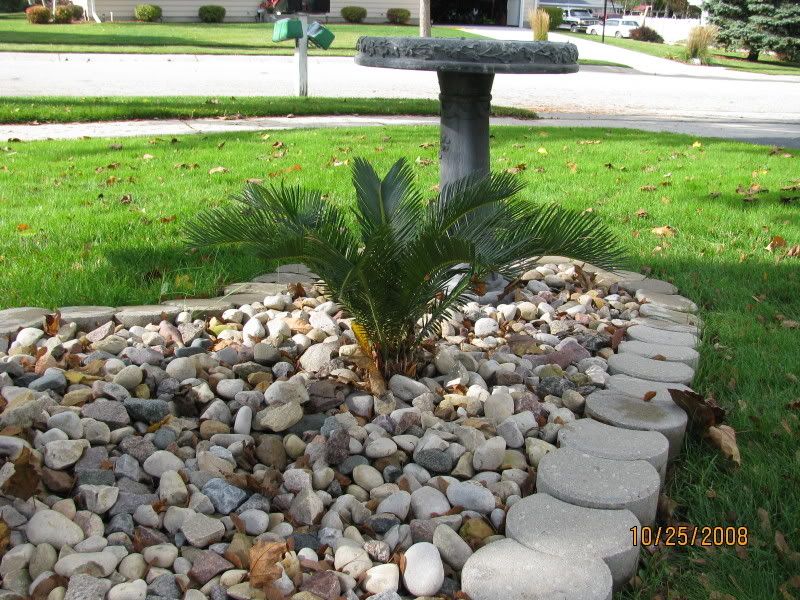 Backyard Butia Capitata and Washingtonia Robusta with two Musa Basjoo in the middle:
Butia Capitata closeup: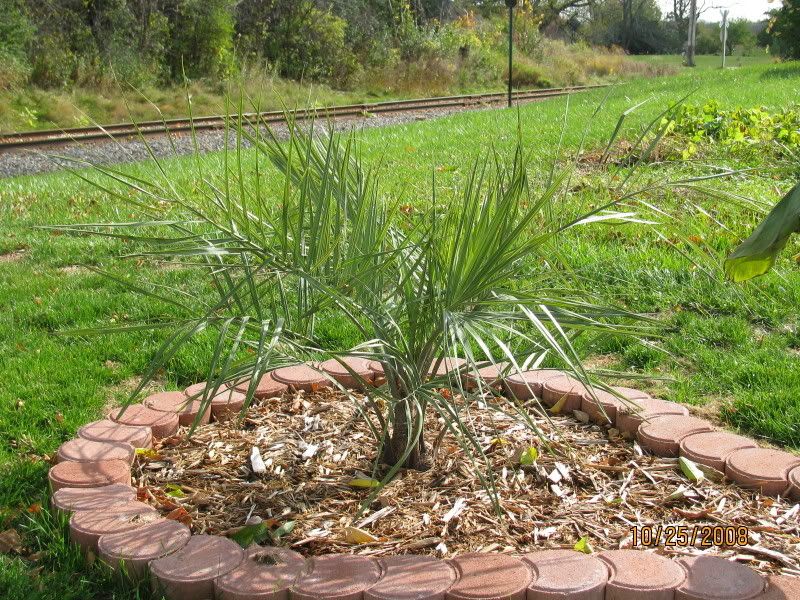 Washingtonia Robusta closeup: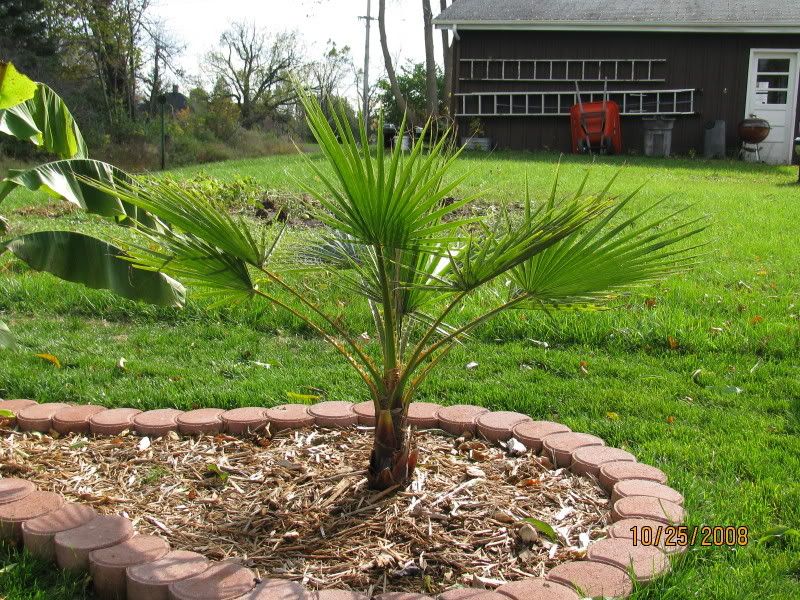 I built mini greenhouses around them for the winter and included (1) 125 watt heat bulb in each enclosure and wrapped the palms in Christmas lights. To build the enclosures as small as possible, I used cable ties to tie up the fronds. All I did to the Musa Basjoo is mulch them. Picture: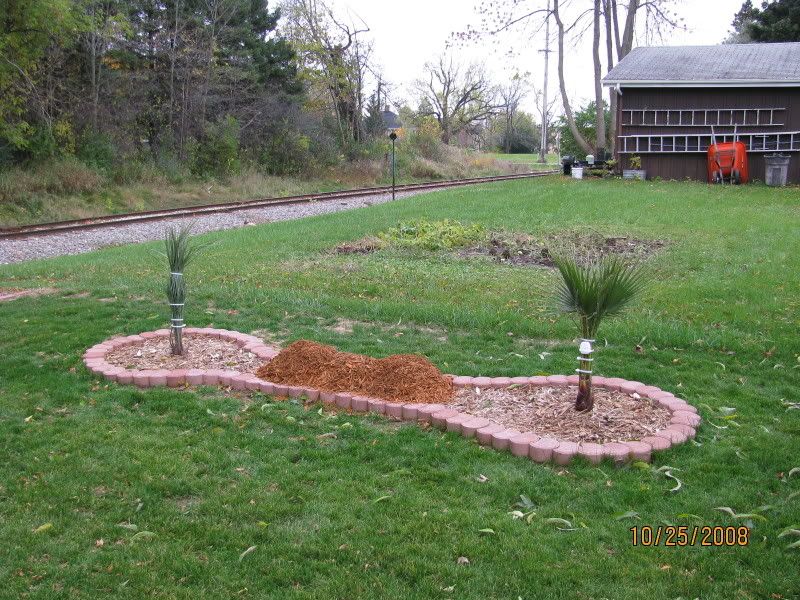 Here is a picture from Christmas Eve of my front yard Washingtonia Robusta. GREEN AS CAN BE!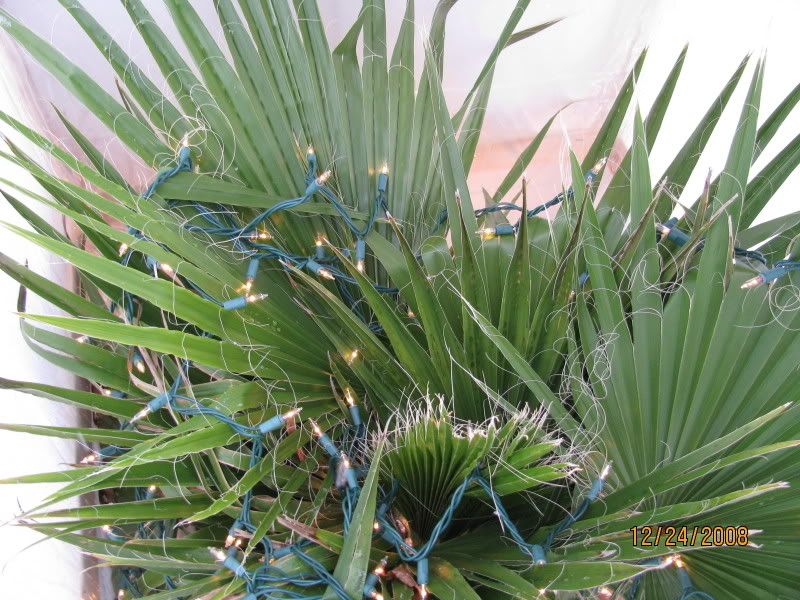 I have been down to -12F here in SE WI, but the coldest my palms have seen is a brief dip to 27.1F during the coldest part of that arctic intrusion. They mainly stay between 40F and 50F! Hope you enjoy!