What kind of egg could this be?
roselee z8b S.W. Texas
July 29, 2012
We came home about 1:00 PM today to find this mess on the patio ...
It's obviously a fresh egg as traces of the yolk and clear white could be seen. The shell is brittle, but thicker with more texture than a hen egg ...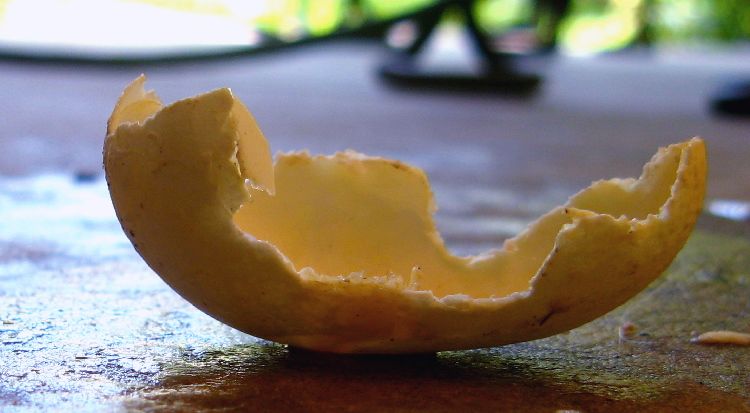 Size comparison to a large hen egg ...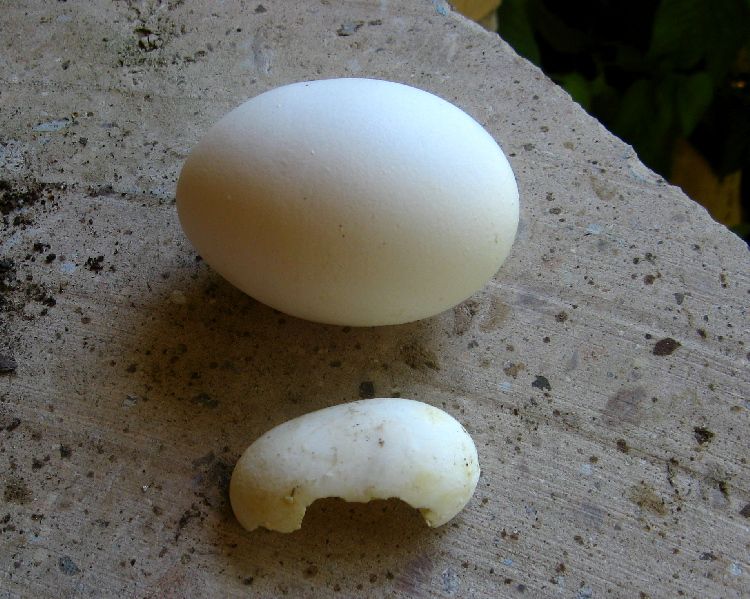 Evidentally one of the dogs found it and brought it up to the patio to eat. The yard is fenced. Where could it have come from and what kind of creature laid it?