My attempt to control Sungolds/Sweet 100s
I may have finally contained these two crazy strains. Last year I had to trellis them up the balcony above me and they became monstrous beasts that tried to eat the entire building. This year I built the trellis early with a nice big "Y" at the top for them to bush out into.
I thought it would be fun to pick tomatoes above your head. I let one or 2 early suckers develop and pruned all the rest up to about 5' where I let them bush out into the top space.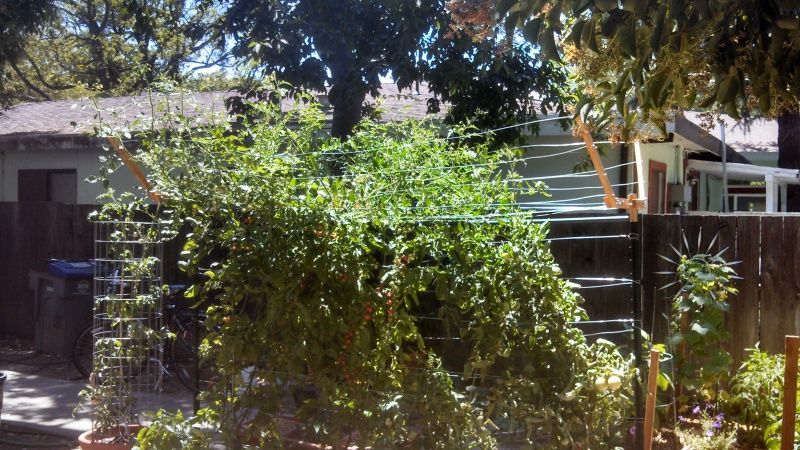 This bottom of the Y is about 6 feet. My yield so far has been really good compared to letting them bush out more like I did last year. I also hope the increased air flow will keep them going strong through fall.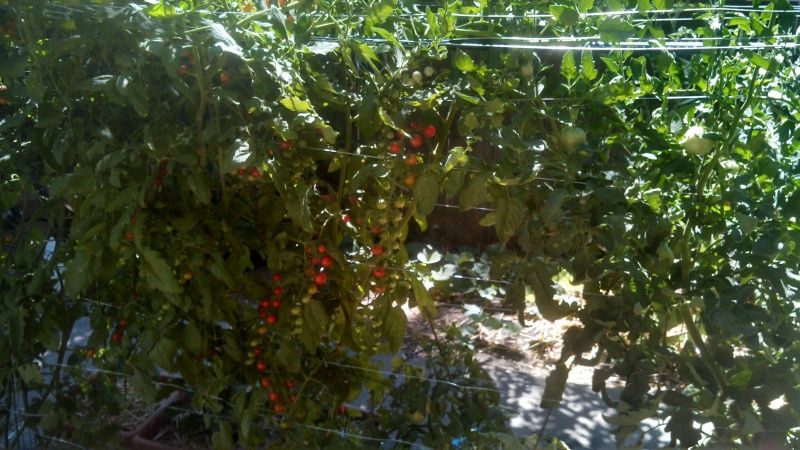 Took 4 1"x2"x3' redwood stakes and a spool of 14ga wire. Combined cost with the fence posts was under $30 which I thought was pretty good for how sturdy it is.