This is so depressing!!
michael723
(6)
July 10, 2014
So, I went on vacation and came home to bacterial spot working it's way up the majority of my heirlooms (1/4-1/3 of the way by now) .. I'm working with Copia, Blue beauty, Cassady's folly, Genovese, Sweet Carneros, San Marzano, Yellow Brandywine, Porkchop, Orange banana, black krim and a few others that I can't place at the moment.. Most of them are about 5-6' in height with a few lagging behind.. I think it's a little too late for a lot of them but I'll still give it a valiant effort.. I've begun the tedious process of removing every infected leaf I could find .. It really sucks (for lack of a better term, sorry) having to chop up what you've put so much effort into nourishing.. Perhaps I'm venting just as much as I'm looking for suggestions, sorry lol...
I've sprayed a copper fungicide and am waiting to hear back on where to purchase Agriphage .. Not to keen on destroying my soil biology/beneficial insects etc ... Anyone know of a distributor?
I was planning on planting my hairy vetch cover crop in late august but I'm a little apprehensive as I don't want to provide a home for overwintering .. Suggestions? Any advice will be greatly appreciated .. Thanks in advance
Grow on ladies and gentlemen ... =)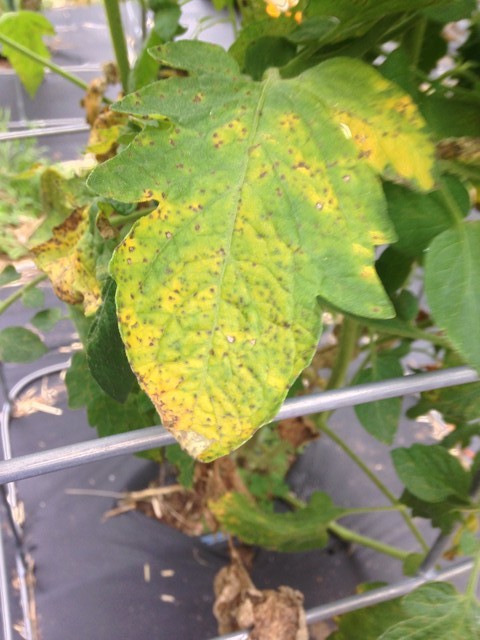 This post was edited by michael723 on Sun, Jul 13, 14 at 0:50