Fran's pet tomato plant doing well
moms_helper_2008
July 18, 2012
Mom always raises a pet tomato plant every year and as usual is doing quite well.
A few of these peppers are soon to be part of a onion, pepper and hot sausage sandwich!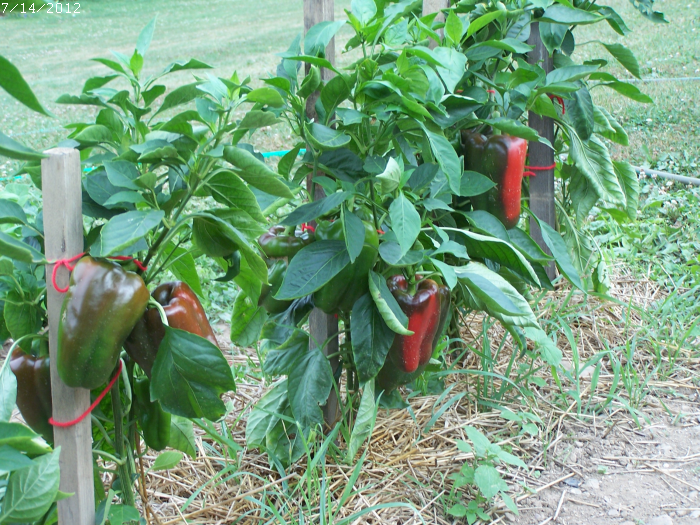 Several photos at the link below and twenty more at the link at the bottom of that page.
Here is a link that might be useful: Garden Photos 7/14/2012