Opinions: Erythrina crista-galli 'Coral/Crybaby/Cockspur tree'
bobbi_p
(z8/9 Cypress, TX)
August 7, 2008
I saw one of these down at Moody Gardens in Galveston and took photos for future reference.
Then, I saw another a bit further north at the Bear Creek Extension Office here in Houston in a protected location on the north side of a building.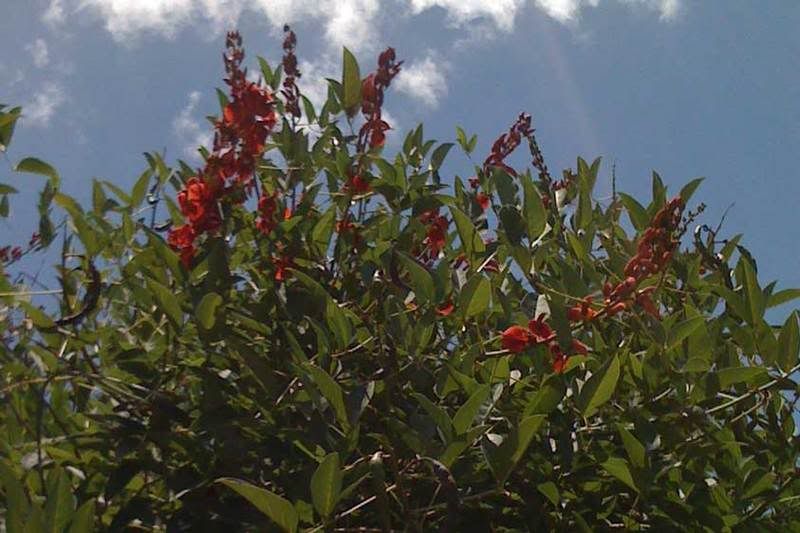 Of course, I'm another 10 miles north...
What experiences do you all have with these?
1. How bad are the thorns? I don't do Bougainvilleas because I don't like cleaning out winter-killed branches. Are the thorns on this as bad?
2. Many sites mention they die back to the ground but come back as a vigorous shrub. Do I need to plan this in my landscape as a single trunked tree that might die back, or plan on a shrub?
3. One site said it's called the "Crybaby tree" because it constantly weeps nectar when in bloom. Is it messy with ants and sticky near patios?
4. Is it definitely deciduous?
The pluses are those great red blooms and it says the hummers love it.
Any feedback is appreciated.