Winterizing Jacaranda Trees
jtrevino
September 22, 2007
Some planting zone maps have Austin in zone 8 and some in zone 9. I think the lower limit for Jacarandas are zone 9. Either way, my Jacaranda trees are going to have a tough time surviving their first central Texas winter. Below are the two Jacarandas that I planted in the spring this year. They have doubled in height to nearly 9 feet each. That's remarkable.
Front yard Jacaranda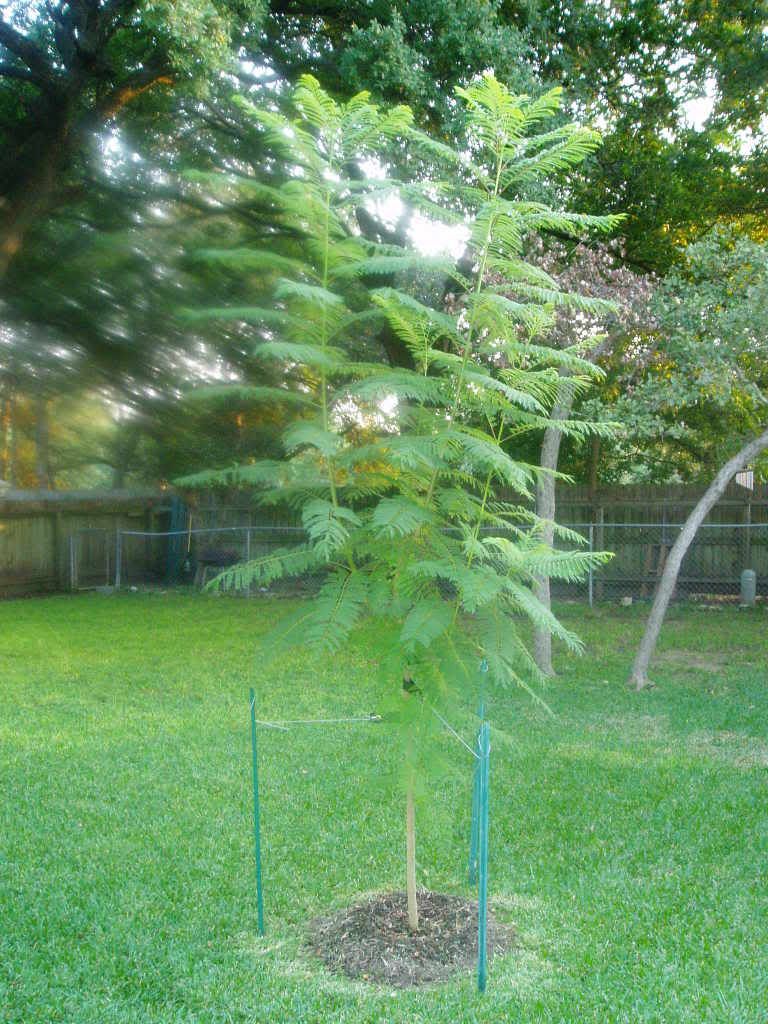 Back yard Jacaranda
Has anyone grown Jacarandas or other similar zone trees successfully in Texas or other similar weather states? Can you share your winterizing techniques? I'm a new gardner and I'm eager to learn. My Jacarandas probably don't have a prayer in Austin but I'd like to do what I can to help them survive their first year. If you have any pictures of your Jacaranda trees, please post them. Thank you for the information.