SABG Plant sale Sept. 22, 2012 ..
roselee z8b S.W. Texas
September 12, 2012
There's to be a plant sale at San Antonio Botanical Gardens with the same great prices as the last sale which I attended. This time the sale will be in the spacious greenhouse area where you can wander around and see the entire inventory that's available.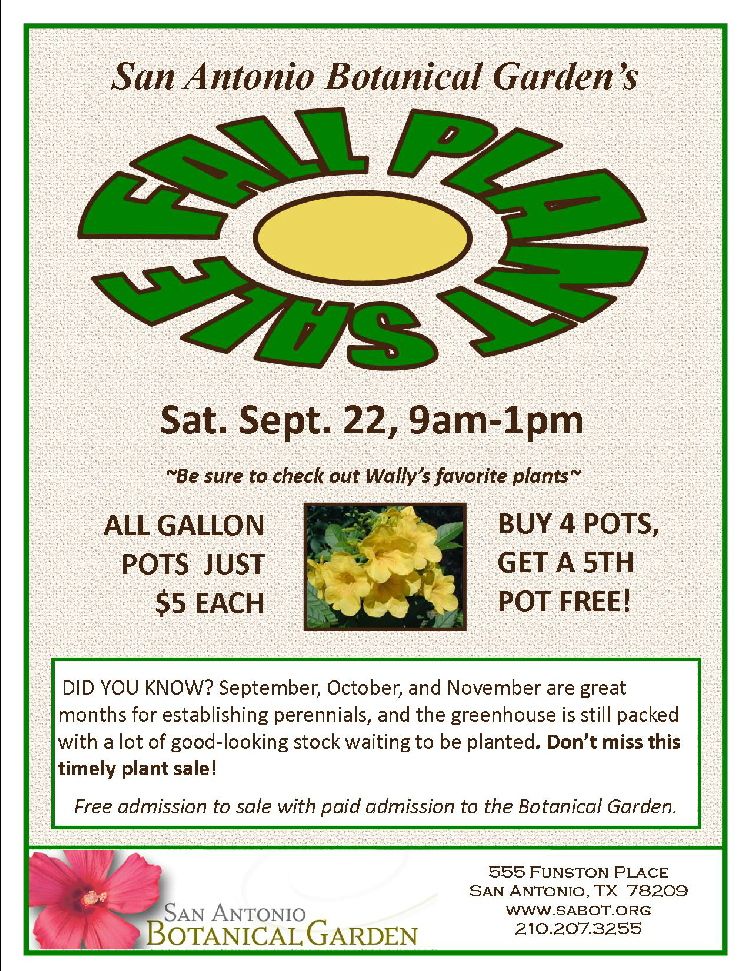 Even with the San Antonio Swap coming up in October I'll probably be going. Since I'm slowly converting my gaden to more drought tolerant plants I'm especially interested in a few things that I missed getting last time and there's a couple more plants of which I want repeats. There's no guarantee, but the poster for the last sale MIGHT be an indication for what's going to be available.
Also it will be a very pleasant time of year to visit the gardens while there.
Here is a link that might be useful: List of plants available at the July sale ...