OBF Dec Shhhh !!!! Secret Santa!!!
dirt_under_my_nails
November 11, 2008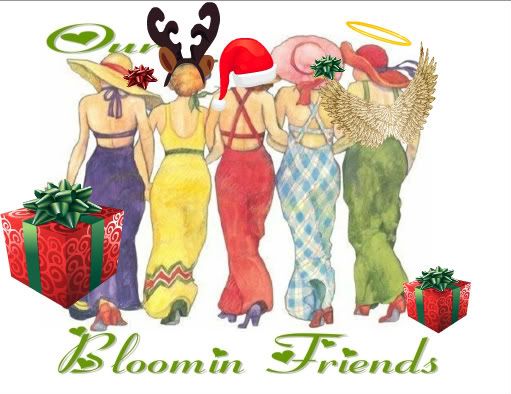 Ho Ho Ho!!! Secret Santa is coming to town!Christmas is in the air.Time to let the(SMALL flat rate) boxes of holiday cheer fly.Have you been good this year? Think so? Well sign on up & wait for your box to arrive. Who's sending to who? Where is it coming from? When's it coming? I'll never tell.....
Sign ups now till Nov 23rd. Please send me your address when you sign up!
Names will be picked by my kiddos.
Your buddy's name & address will be e-mailed to you on the Nov 24th.
Mail out by the 10th(to avoid the rush!)
Do NOT post your confirmation #!!!Keep in safe place or e-mail it to me if your afraid you'll lose it.Be sure to update your trade page in case Santa wants to take a peek! Any food restrictions please let me know so I can pass it on.
If interested in joining OBF please e-mail veeja or brittneysgran.
later....April