Pink Pentapete Picture ....
roselee z8b S.W. Texas
September 17, 2011
Pink pentapete picture -- try saying that fast five times ... LOL!
Anyway since I mentioned having been sent seeds of the pink variety I wanted to show you all photos of the first blooms. They are a very pretty peachy pink color and have a nice color pattern. The foliage, which is one of the nicest features of the plant, is light green. Flowers last but a day, but there are more buds to open to continue the blooming for several weeks.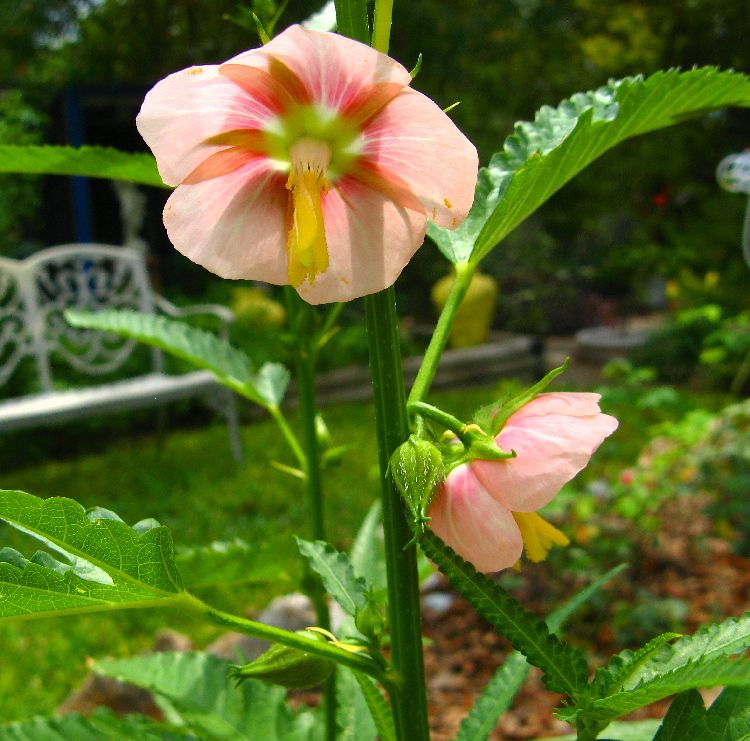 I just wish I would have made note of the email of the person who sent them to me so I could thank them.
Of course I'll be saving seeds to pass around :-)