Towering Malabar Spinach ...
roselee z8b S.W. Texas
September 12, 2010
Malabar spinach growing on the tower Bob built ...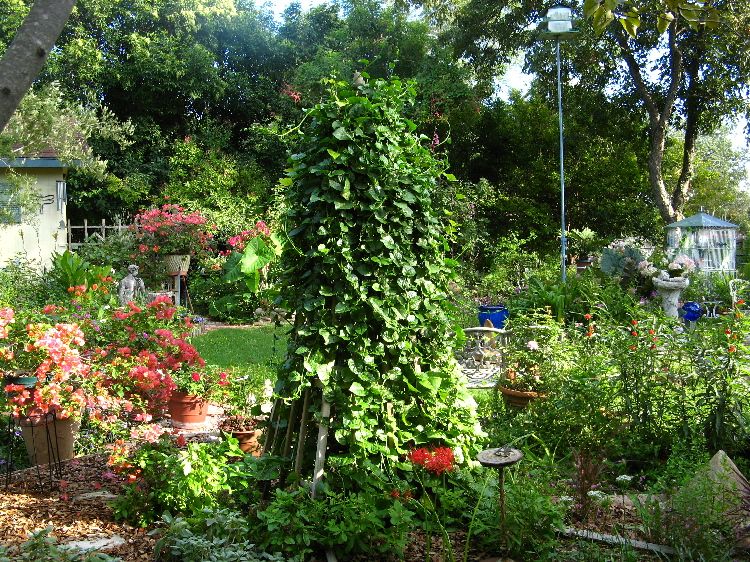 This is the green variety and I just love it. The only way I prepare it is sauteed with garlic. So far I haven't gotten tired of it done this was but was wondering if anyone has a favorite recipe?
It's a wonderful plant to grow for summer greens. Nothing bothers it -- no bugs, no diseases -- and it always stays fresh and green without a great amount of water. I'll be bringing seeds to the San Antonio swap.