Petal Pushers~ Disastrous December to Remember
hdiperna
(5 PA)
December 9, 2009
Disastrous December to Remember!!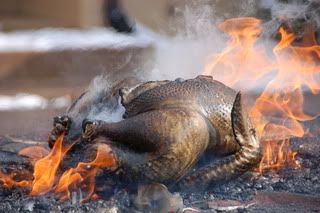 OK Lets try to keep this easy and simple.... First we want to hear all those crazy, silly, scary experiences that you have had during the holiday season (Past and Present). Don't be afraid to share...I am sure that one or more of us has done something just as silly.
Now for the swap... You will send your partner at least 4 types of seeds. 3 of the types will be easy to grow. We want everyone to be Successful in the New Year. The 4th type will be the "Disaster". These seeds will fit into one or more of the following categories...be hard to germinate, not hardy to your partners zone, one that you have tried several years in a row with little success.... Think "Leap of Faith" seeds.
I would like this swap to continue through the holidays so.....Sign ups are until December 17th. All packages must be sent out by December 26th. Please use a Bubble Envelope to send your seeds. Feel free to add other garden things to your package, but it is not necessary.
Please post here and then email me your Name and Address. When you receive your package, Remember to Thank your partner.
*** This is a collaborative swap so all participants feel free to add anything or make any suggestions***