What we did with the chain link fence ...
roselee z8b S.W. Texas
October 18, 2010
During the recent twice yearly trash pickup one of my neighbors put out a couple of pieces of new white plastic lattice. They were about 2 ft x 4 ft and of course I picked them up. One man's trash is another man's treasure, right?
I carried them around the yard, placed them here and then there trying to decide what I could have Bob to build using them. All of a sudden I got the bright idea of covering the chain link fence with lattice.
I have to admit that chain link is a good permanent fence. I have wonderful neighbors, they keep their yards looking nice, and I enjoy our conversations over the back fence, but pretty -- the fence is not. I wonder if a couple of hundred years from now neighborhood chain link fences will be considered cute and quaint? I don't think so :-)
Well, anyway here is the result. I think it frames the garden nicely and gives the yard a sort of cottage garden look without the greater expense of the proverbial white picket fence.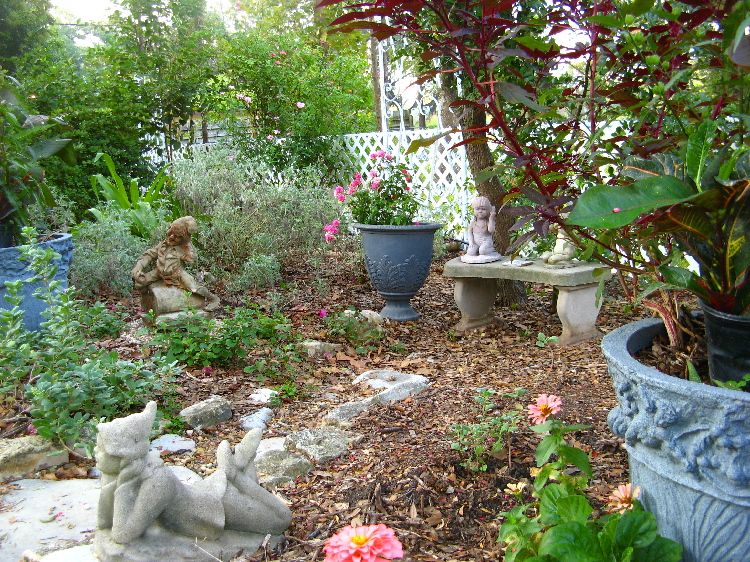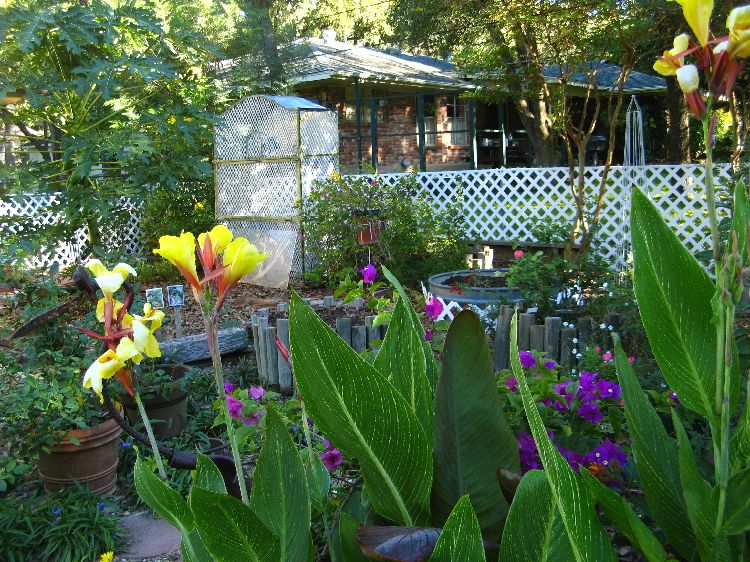 It was easy to install using 8 inch white plastic cable ties.
Maybe some others here have some ideas about what 'to do' with a chain link fence. Some of my neighbors grow thick vines on them like honey suckle or Boston ivy. Others weave what looks like aluminum strips through the wire, or they attach rolls of bamboo. I have one section covered with Confederate jasmine which I really like, but for a quick fix that is relatively inexpensive (and doesn't need to be watered ...LOL) I'm pleased with the look of lattice.