A Cold Winter means no Papayas ... Picture
roselee z8b S.W. Texas
October 28, 2009
If it is going to be a cold winter as discussed on the Satsuma thread I guess that means the Papaya plants won't have a chance of making it. What do you think? They even have little flower buds.
They are growing in three places in the yard and at first I could not for the life of me figure out what in the world they were. When they were small a friend suggested they looked like that unnamable weed! :-( Since Jolana-apple-seed had been here with her pockets full of poseys I wondered! (giggle ;-) ... but then figured out they were coming up from the seeds of papayas where I had buried kitchen scraps to compost in place.
Since they lend such a nice tropical air to the garden I may just plant some seeds on purpose next year. In front of them are toad lilies.
Does anyone here grow Papaya plants for their foliage, or their fruit?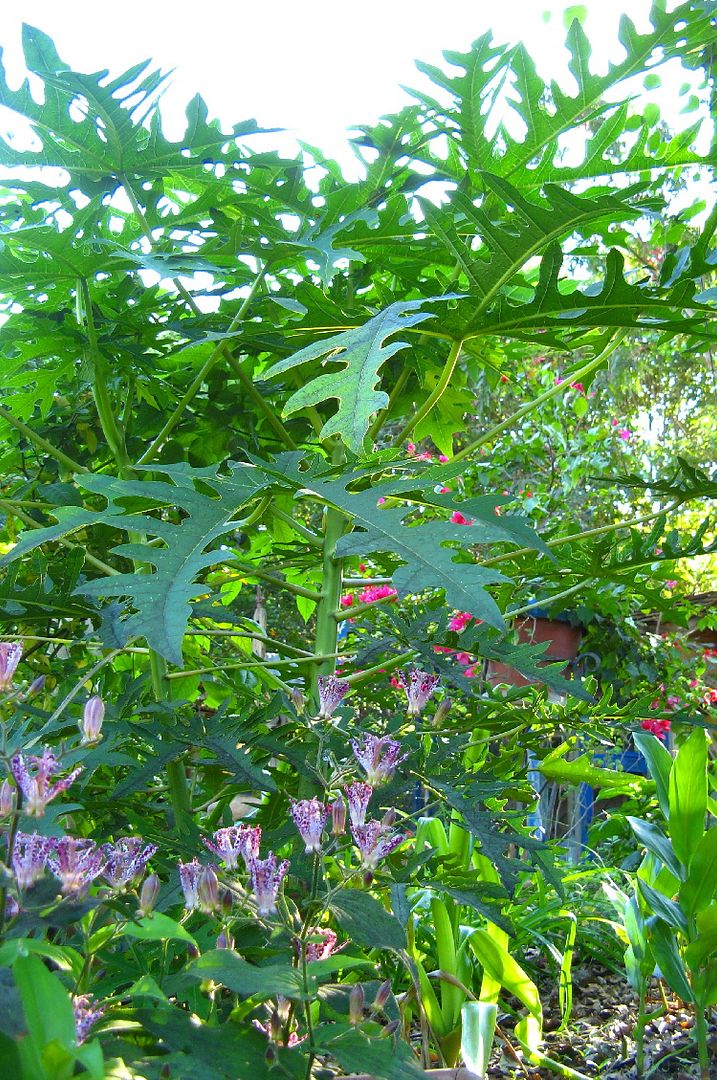 What do you think this winter's weather will be like?