A big pink mallow that never stops ...
roselee z8b S.W. Texas
October 1, 2013
For years and years I have admired and marveled about pink mallow all by its lonesome at a church/bus stop near my home. It was always blooming even in the severe drought and came back every year no matter how prolonged the freeze in winter. With no other landscaping around it I doubted that it was on a sprinkler system so how did it keep going and going and going?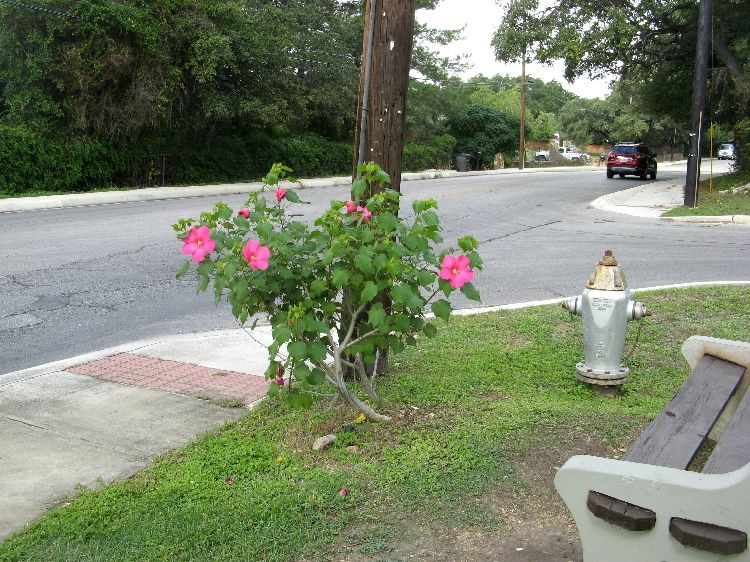 Well, I finally took my camera over to take a picture and found out I was wrong. There is a sprinkler head at its feet ...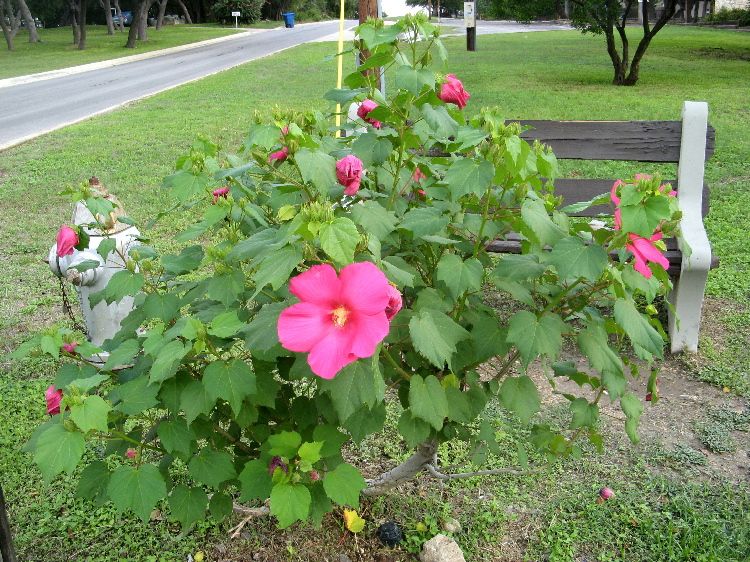 None the less you have to give it credit for providing beautiful leaves and flowers almost every day of the year while out in the full hot sun plus the heat reflected off the pavement ...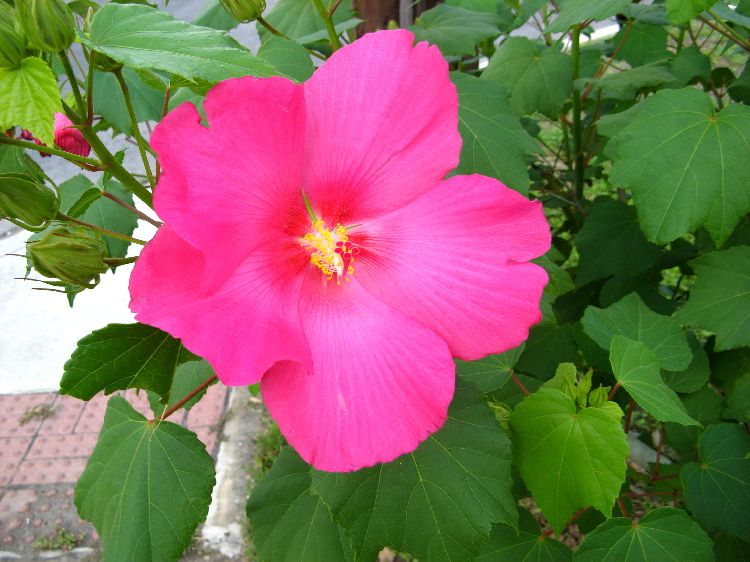 One could do well with a hedge of this mallow. Anybody recognize it and know its name?