Who brought this columnar cactus to the SA Swap?
roselee z8b S.W. Texas
October 26, 2012
First of all I want to say how much I appreciate it! It's beautiful and I love it!
Then I want to ask if you know its name, and how hardy it is. I assume it's hardy since several large pieces were generously cut and brought to be passed around. Also how tall will it get and has it bloomed for you?
I'm thinking maybe it was brought by Rebecca and her hubby.
Shirley recently posted about a columnar cactus growing in her neighborhood.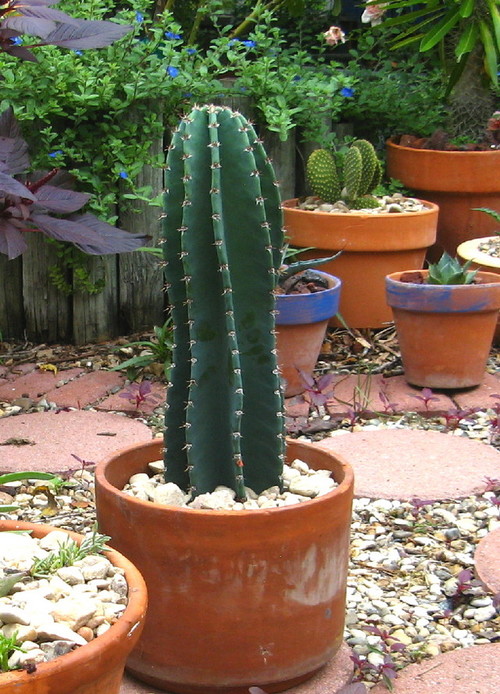 Here is a link that might be useful: Rock-Oak-Deer: Around the Block: Cactus Blooms