Chief Ramapo Getting Ready
thebutcher
(6b (Philadelphia area))
August 13, 2013
I could not resist to take this mater off, especially after I saw a squirrel eyeing it from inside my place and the mater was ready to hit the ground as well and turning color after the rains with his other friends in jeopardy. I even broke out my watch camera to see activity for a couple of hours after the squirrel siting.
In the photos some are Ramapos and 4th's but I was not gona let that varmit or others birds take it. "Chief Ramapo" was facing the front when I looked at my back door right after the rain today saying please get me indoors lol. It would of been a shame to see it drop and let them pests go to them :) As for the slang term in the title, Ramapo is a town in North Jersey and derived by the indians in the 17th or 18th century just in case anyone is wondering lol
I think "Chief Ramapo" is mater number 60 or something. And the red ones in the photo are the others ready to be eaten soon. I will show more slicing, and coloring ect on them as well.
I listed a video link of today of my humble garden.
- Mr Beno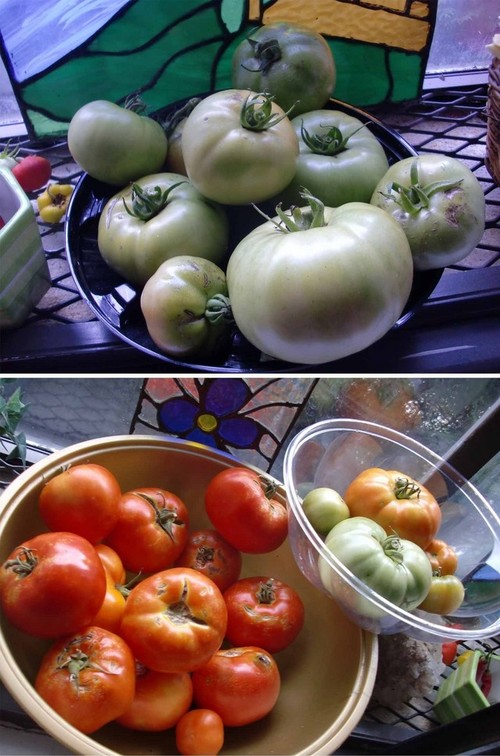 Here is a link that might be useful: My Garden Video