~A Petal Pushers New Year~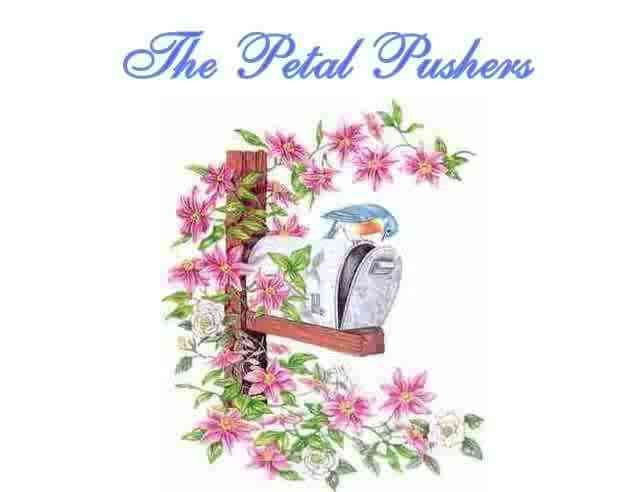 I couldn't let a month go by without The Petal Pushers.
I can't think of a better way to start the New Year than with seeds. If you're like me~the seed catalogs are probably over flowing from your mail box. Let's share last year's seeds with a Petal Pushers Pal.
RULES
1. Sign-up by Jan. 7th
2. Partners will be posted on Jan. 8th
3. Send 3-4 different types of your favorite seeds to your partner. If you have seeds from their exchange list that would be great too.
4. Please make sure that seed envelopes include botanical name (if known), common name, date harvested or purchased (seeds from a trade are fine also), your GW name and any other information that would be helpful to your Pal.
5. As far as the number of seeds to send in a seed envelope-I normally put about 15-25 seeds in an envelope. If you have an unusual or specialty seed (IE: Heirloom Tomatoes or small amount of commercial seed) 6-10 seeds are fine. The idea is to share what we have. I always enjoy trying something new.
Let's welcome in the New Year~because Spring is getting closer.