Goodbye Papaya ...
roselee z8b S.W. Texas
November 26, 2010
I guess this is "Goodbye Papaya. You were beautiful while you lasted." One source has this to say:
"Papaya is the most frost sensitive plant I have grown. Solo papayas are more sensitive than Maridols. The unprotected Solos had leaf damage even with a light frost, at approximately 32 F., several weeks before the hard freeze, but the stems were undamaged, and the emerging leaves shadowed by the larger leaves were also undamaged. Light frost did not affect the Maridols. During the hard freeze, the solos froze solid somewhere between 32 F. and 28 F. while the Maridols were fine down to 28 F. at which point they froze solid. Keeping a papaya alive below the freezing mark definitely requires coverage and a heat source."
I don't know which mine is, but either way it's a gonner. But that's okay. I knew it wouldn't last. I hope some of you who got the smaller plants from the same seeds at the swap have good luck with them. Let us know.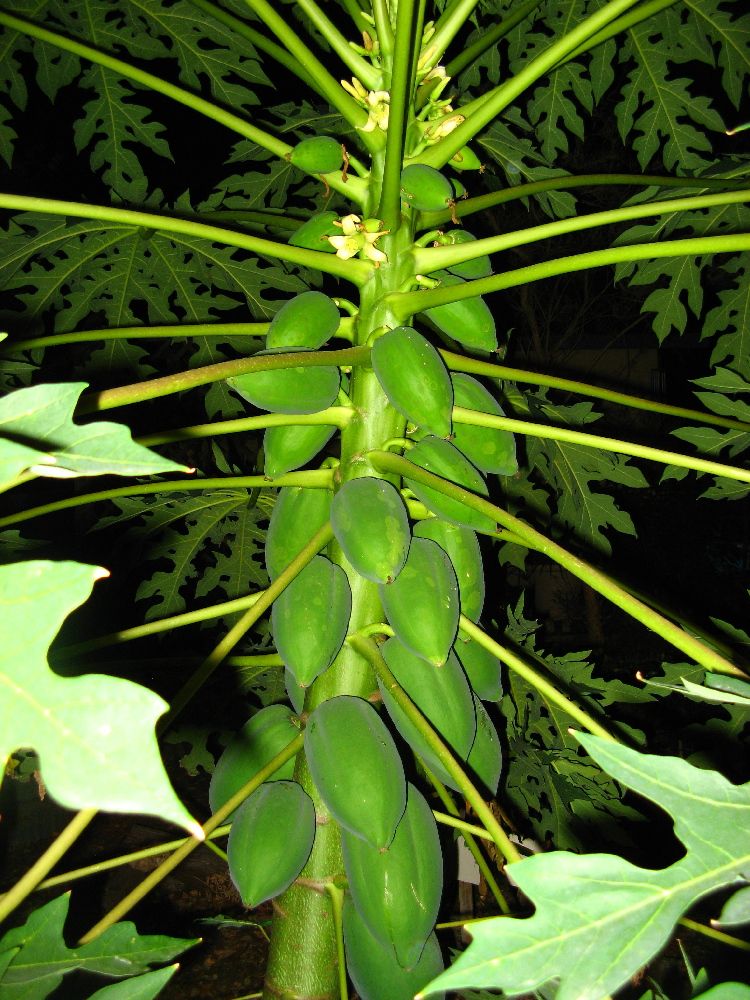 Click on the first site on google to check on the frost resistance of other tropical plants.
Here is a link that might be useful: Frost resistance of tropical plants ...