Thick rounded tomato leaves
hemnancy
(z8 PNW)
September 25, 2011
I have one determinate tomato labeled Napoli which doesn't have the correct paste tomato fruit. It also has thick rounded leaves unlike any of my other tomatoes. I'm trying to figure out if the label was incorrect and is really another tomato on my list or if it represents hybridized saved seed from Napoli. Do the leaves look like any tomato you have grown? They don't seem like a regular tomato leaf, a rugose leaf, or a potato leaf type to me.
The tomatoes are small, in the 1 oz, 1-1.5" range, completely blemish-free, and are borne in clusters of 6 fruits.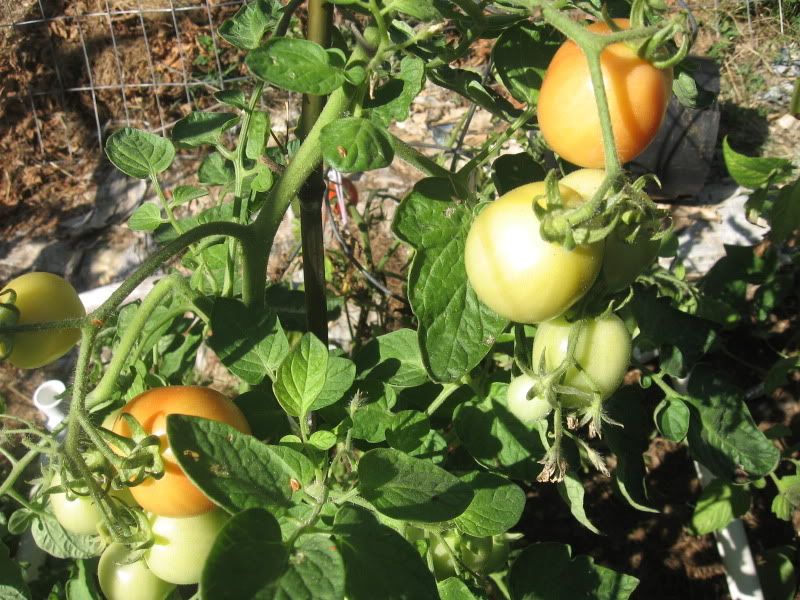 The plants are really loaded with fruit. They are tasty but have a lot of gel and seeds inside, not at all like a paste tomato.