Do you have Mexican Honey Wasps?
castro_gardener
November 23, 2012
This is a picture of a nest I found this week in a tree that recently started losing its leaves. Concerned about what they will do if we mow or work around this tree, I contacted the agricultural extension agency.
He said they were honey wasps, and not very aggressive at all. Thank goodness! But I also had wanted to save the nest, since it's so cool looking. But they do not abandon their nests like our paper wasps do after the first freeze. And it's filled with honey, so no can do.
Just wanted you to see this in case you find one in your own de-leafing trees !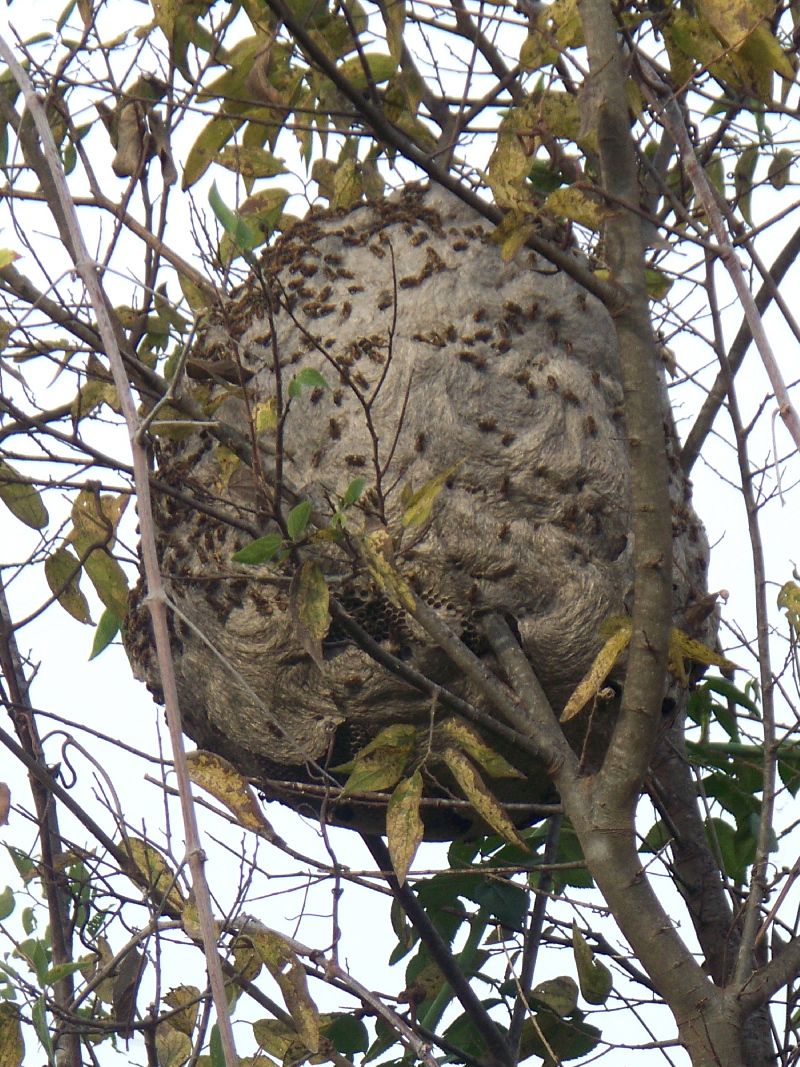 patty