Tomato Picture for Tomato people
tom8olvr
(Z5 MA)
September 22, 2008
the start of tomato sauce (with cherry tomatoes) can't let them go to waste!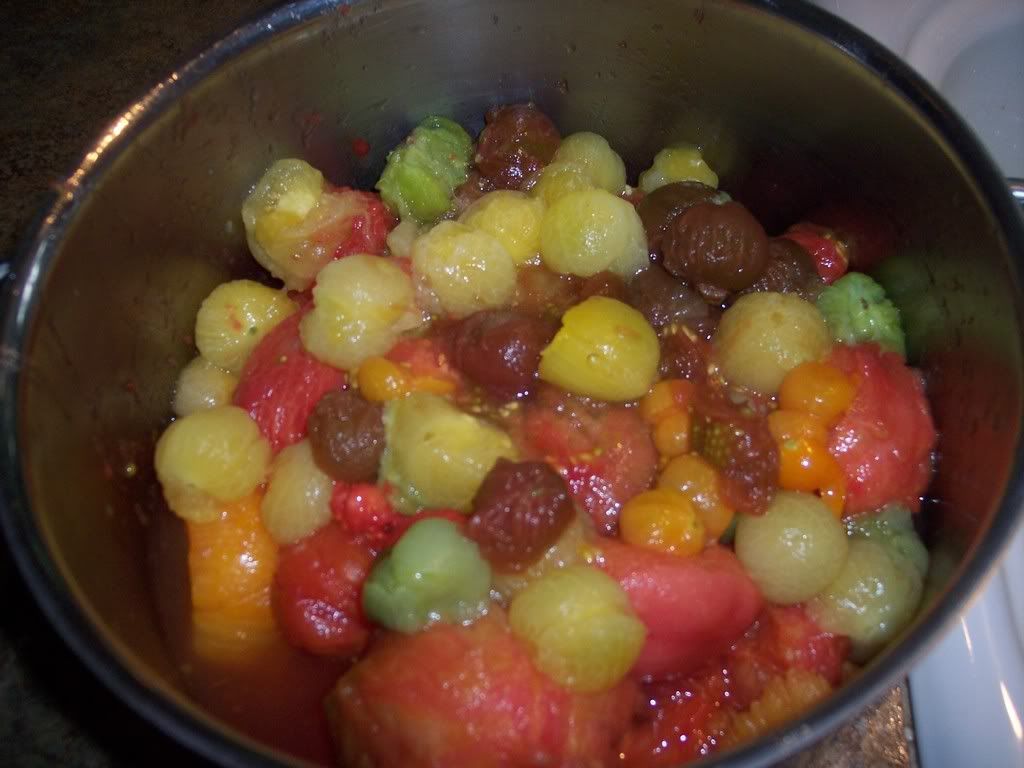 Indian Stripe:
Shared this one in a previous thread, but I like it so much!
Cherokee Green
I'm not recalling what this one is -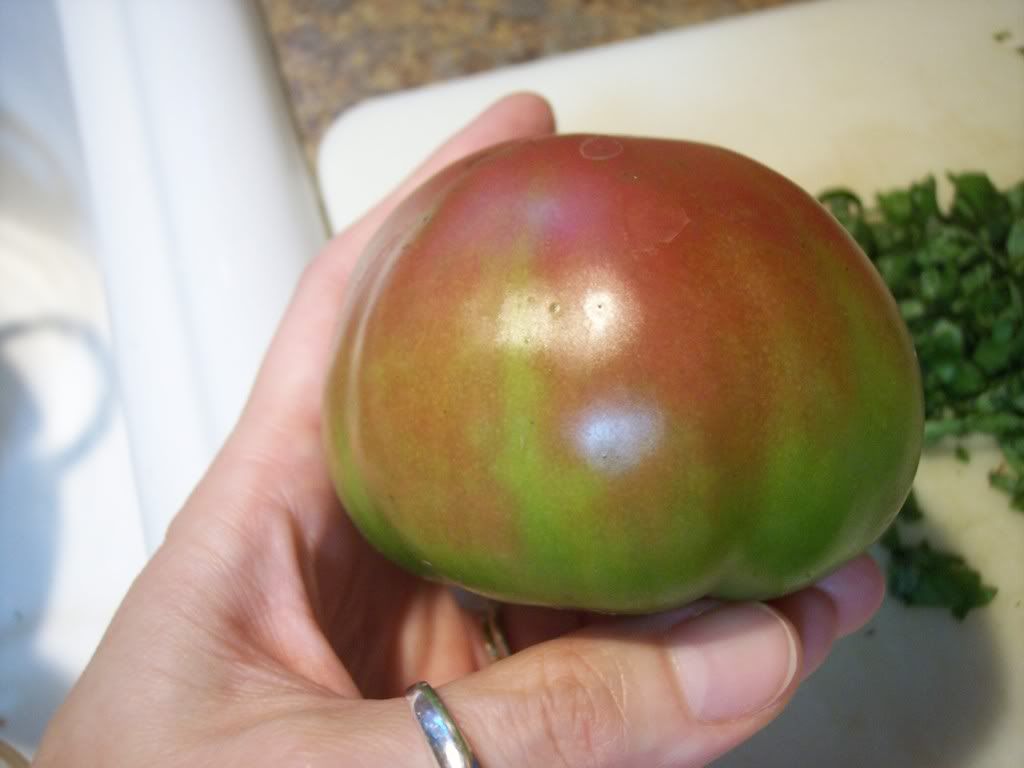 This is the love apple sliced... LOVE IT! Talk about porn baby!
This year, I'm most impressed with the taste of Cherokee Green and Indian Stripe (IS also with production - lots of beautiful tomatoes!)- BUT I just got a few LATE varieties that are starting to turn - and looking foward to trying those!
Anyone else?