Yellowed, spotted leaves
pyrrhuloxia
November 7, 2012
Help! I have several varieties of tomatoes in my fall garden, and most seem to be falling prey to something that is causing the leaves to develop yellow spots (see photo). Lower on the plants, the leaves are browning. The plants have a generally unhealthy appearance, and the fruits are not ripening nicely as would be expected. I see no obvious signs of a pest (at least no spider mites, which devastated my crop this summer), but I could be missing something.
Am I over/underwatering? My garden is watered with a sprinkler system close to the ground with a timer set to water about 45 minutes in the middle of the night every third day.
Could it be a virus or fungus?
Other thoughts on causes and possible solutions?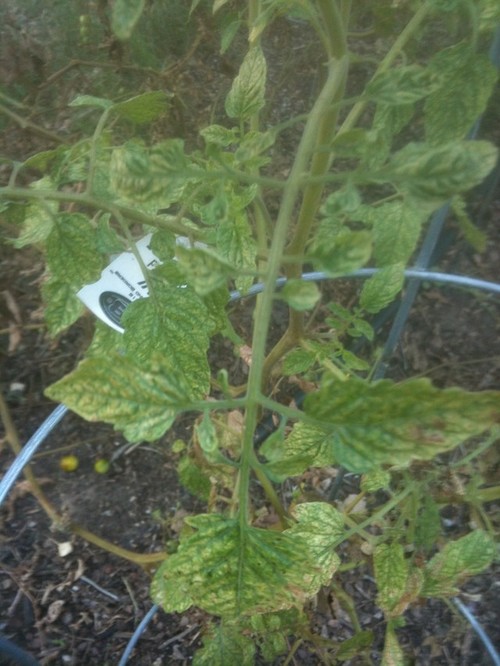 Here is a link that might be useful: