The GOP leadership
momj47
(7A)
November 27, 2012
It's all white men, imagine that.
So unimaginative, so boring...so typical.
Is this the last gasp of white men? There are women and minorities in the Republican party now. Will the next generation of leaders in the GOP more closely represent the US, or as closely as the GOP dares.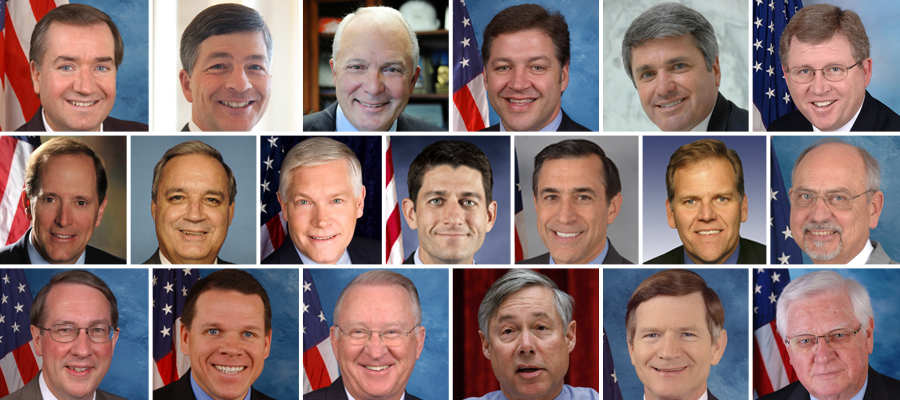 Here is a link that might be useful: The man show