OT....What do your coffee table books say about you?
yoyobon_gw
February 22, 2014
Here's an OT topic for you ........
I am always intrigued by the kinds of books that people put out on their coffee table ( or the table that sets in front of your sofa).
Are they pretentious? Are they ever opened or read?
Are they brainy books or fluff ? Are they strictly decorative?
I wonder what I could learn about YOU from your coffee table book array ?? ( tell us what is really there )
Yvonne's coffee table assortment:
Cooking With Italian Grandmothers
Knitting with Color
Italian Dictionary for Kids
Magic Schoolbus and The Missing Teeth
Guide to Our Backyard Animal Friends
Classic Artisan Baking
You Are Stardust ( beautiful book for children)
What are yours ? ( photo would be nice too but not required.....extra points:0)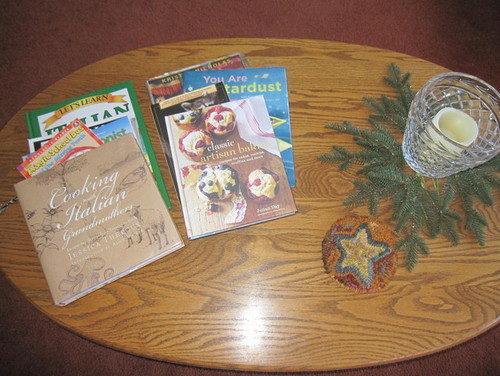 This post was edited by yoyobon on Sat, Feb 22, 14 at 10:40