Return to the Far North Gardening Forum
|
Post a Follow-Up
---
| | | |
| --- | --- | --- |
| Plants & Misc that start with 'R' | | |
Posted by
crazy_gardener
~Z2b~ AB Canada (
My Page
) on
Sat, Feb 16, 08 at 0:47
Rolling right along...

---
Follow-Up Postings:
| | | |
| --- | --- | --- |
| RE: Plants & Misc that start with 'R' | | |
Rosa gallica versicolor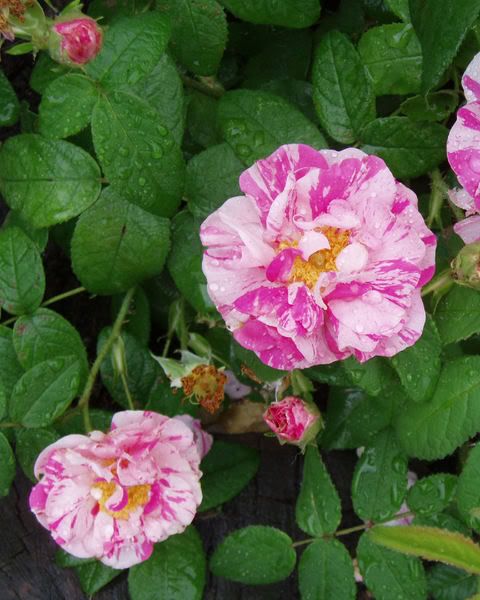 REVERSION of same to Rosa gallica officinalis ($#&*@!)

Rose 'Blue Boy'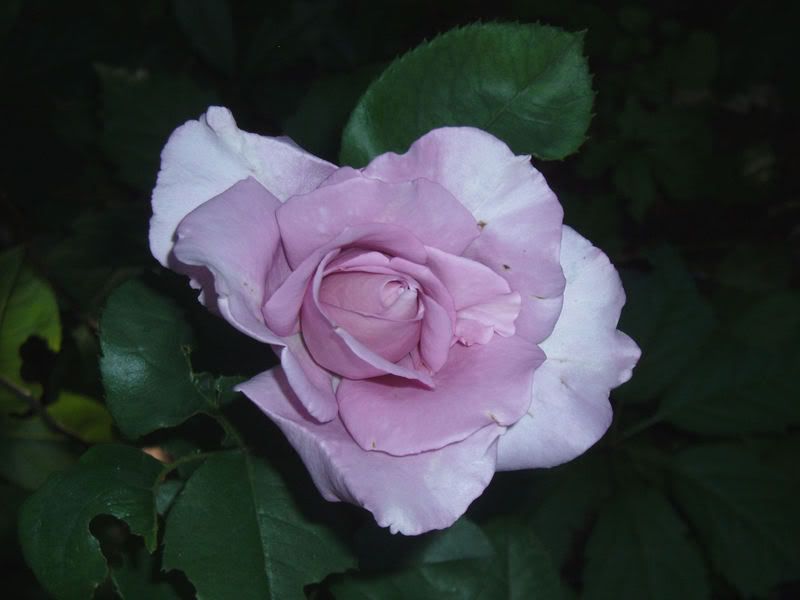 Rheine Nixe iris

'Rio Negro' Oriental

Royal Present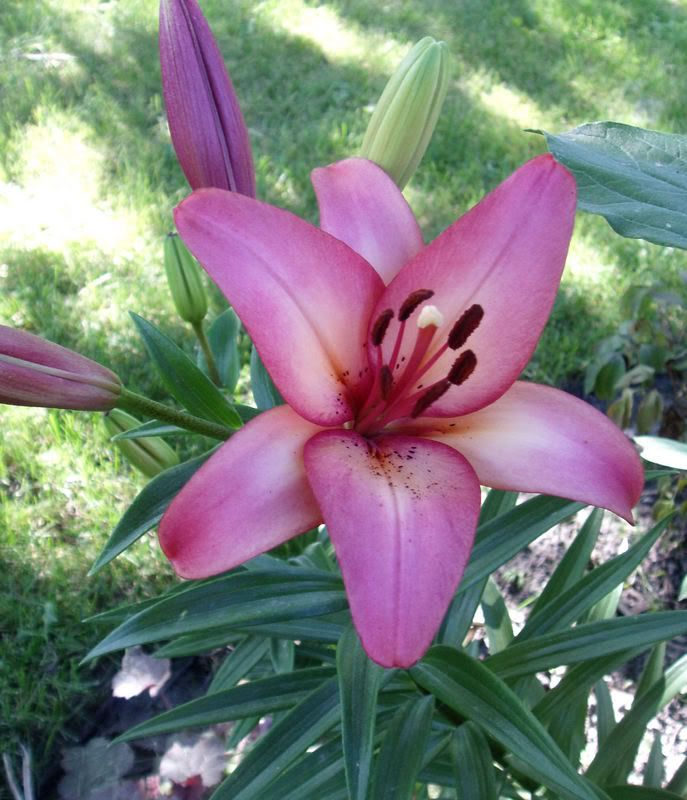 Ruth Webster daylily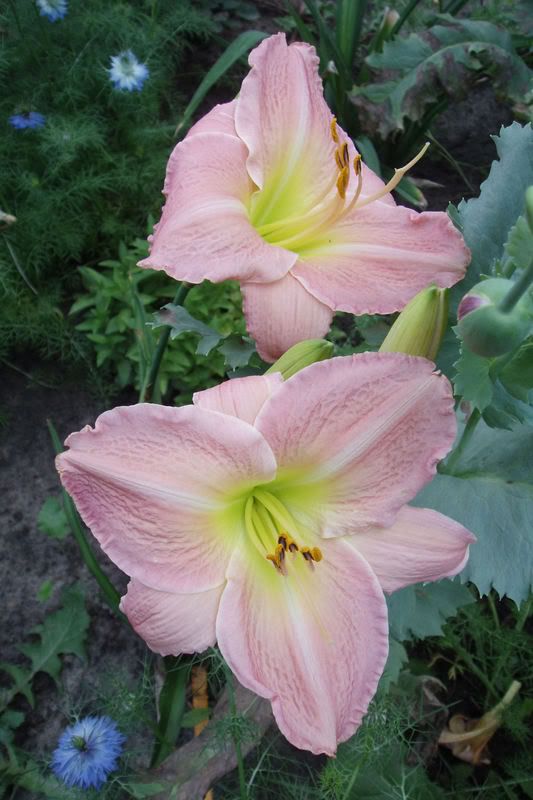 ---
| | | |
| --- | --- | --- |
| RE: Plants & Misc that start with 'R' | | |
Very nice Gillian!

I'll start off with the lilies.

'Royal Sunset'

'Royal Paradise'

'Royal Dream'

'Regatta'

'Red Ribbons' daylily

'Royal Standard' hosta

'Red Robusta' rose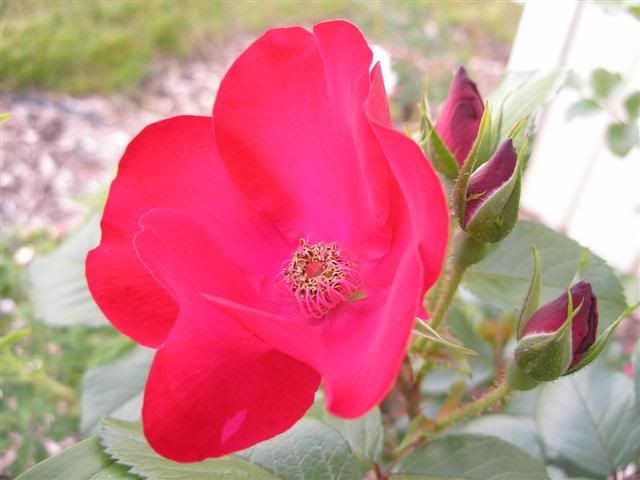 'Red Cauli' sedum

'Rosy Glow' sedum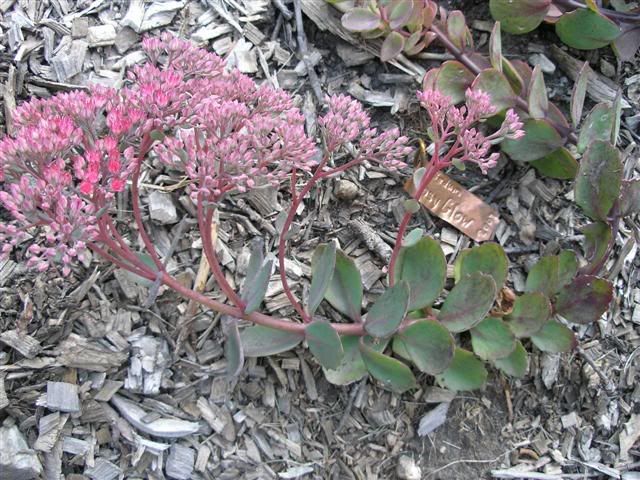 'Raspberry Ice' sempervivum

---
| | | |
| --- | --- | --- |
| RE: Plants & Misc that start with 'R' | | |
Very nice Gil and Laurie!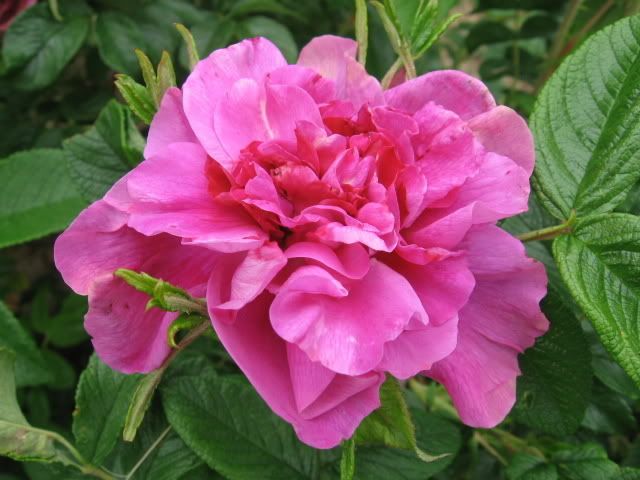 Roseraie De L'Hay Rugosa

Raspberry On Whip Asiatic Lily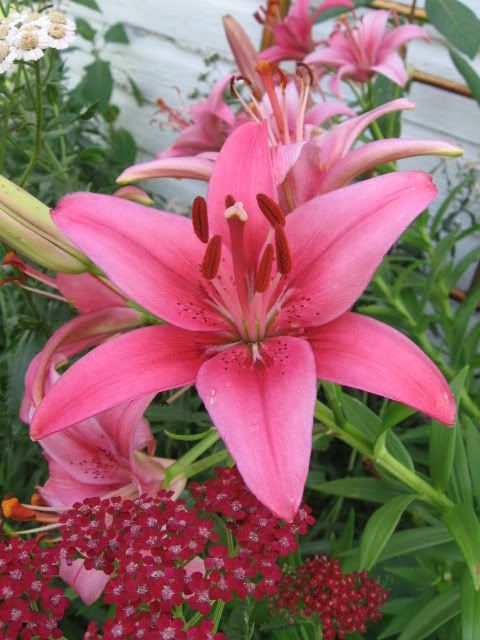 Rose Fire Asiatic Lily

Royal Sunset LA Lily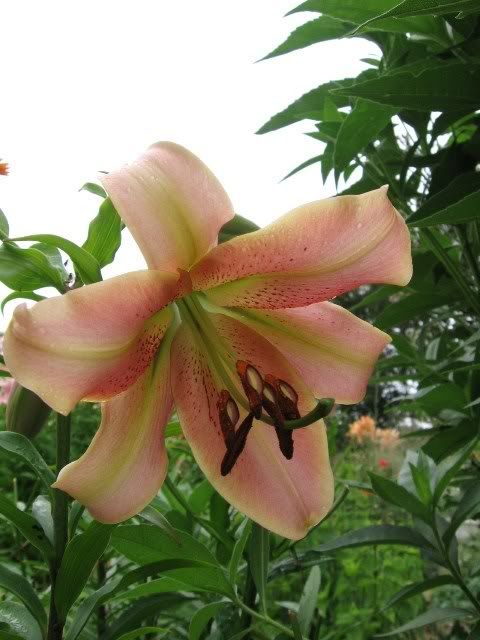 Red Hot OT Lily

Red Dutch OT Lily

ROYAL OVERTIME SDB Iris

RHEIN NIXE Historical Iris (Goos and Koenemann, 1910)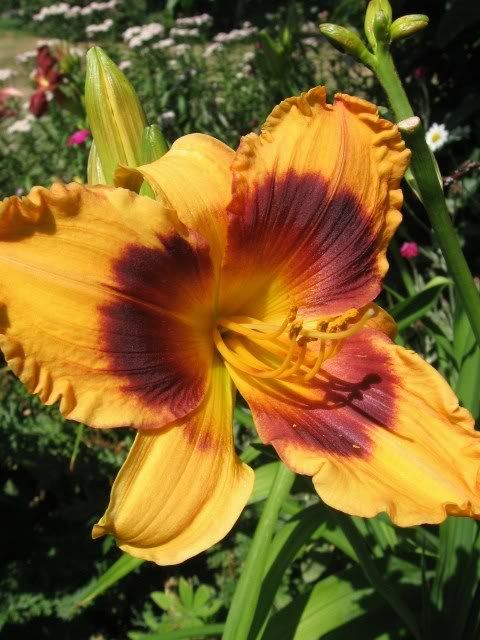 RADIANT GREETINGS Daylily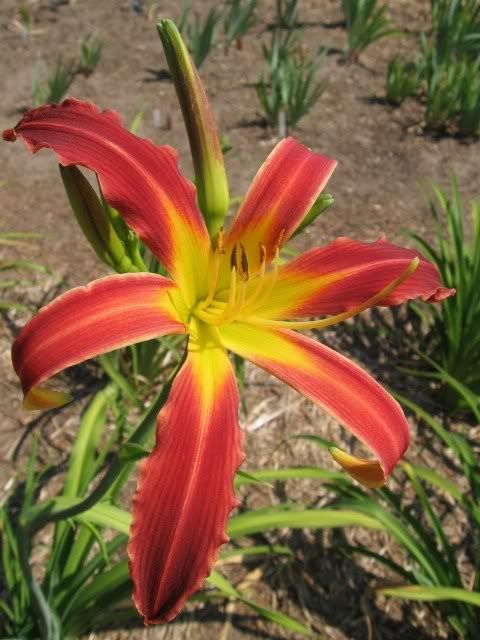 RED RIBBONS Daylily

RUFFLED APRICOT Daylily

RUSSIAN RHAPSODY Daylily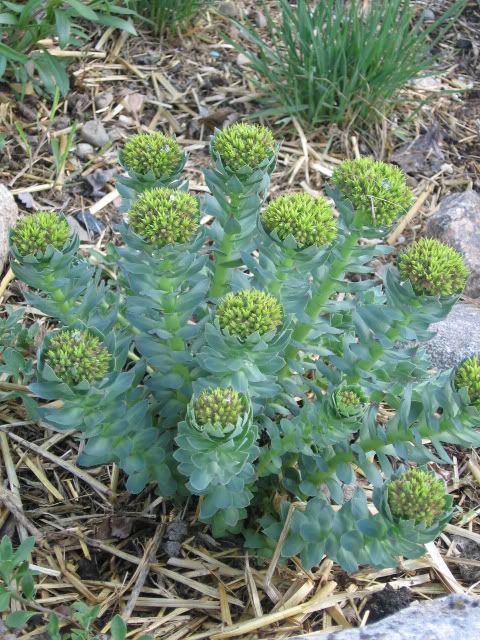 Rhodiola rosea Rose Root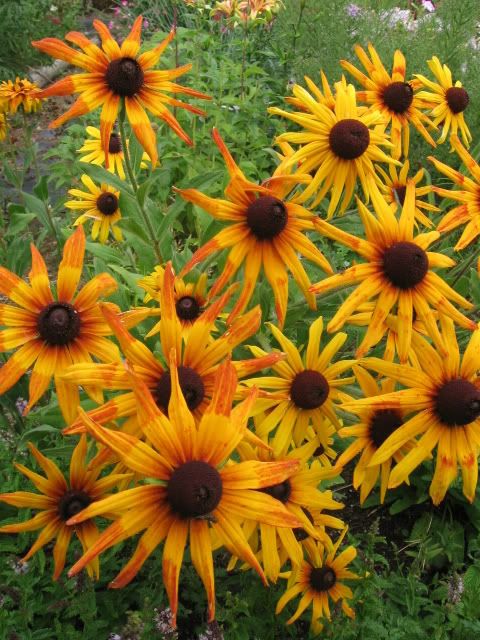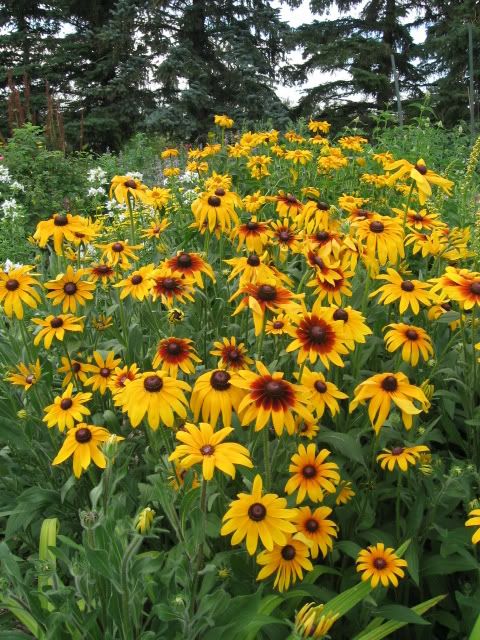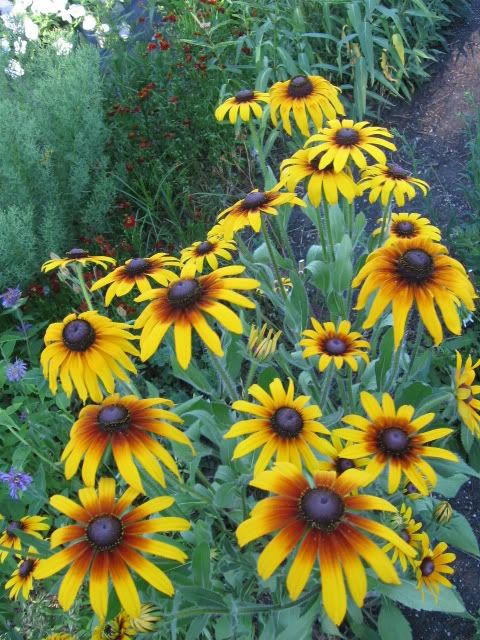 Rudbeckia hirta Gloriosa Daisy

Rheum Ornamental Rhubarb

Rodgersia aesculifolia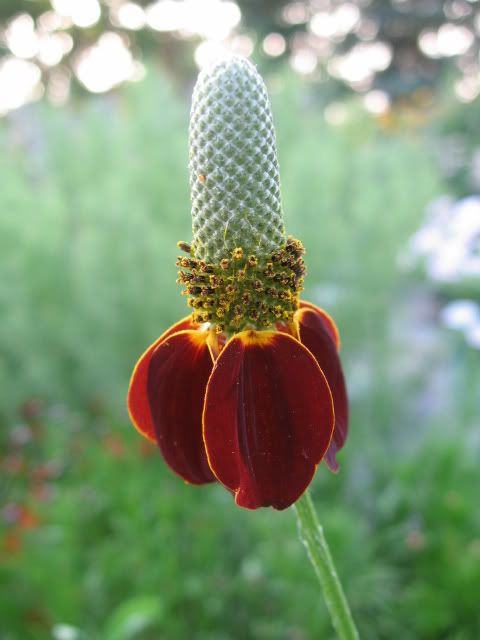 Rudbeckia amplexicaulis Clasping Coneflower

ĹRose Carpetĺ Sedum cyaneum
Enjoy!
Sharon
---
| | | |
| --- | --- | --- |
| RE: Plants & Misc that start with 'R' | | |
| | | |
| --- | --- | --- |
| RE: Plants & Misc that start with 'R' | | |
i_heart_flowers, are you sure your rose is Prairie Joy? It looks like Distant Drums?
---
| | | |
| --- | --- | --- |
| RE: Plants & Misc that start with 'R' | | |
I agree, Prairie Joy should be just pink. Very pretty anyway! :)
---
| | | |
| --- | --- | --- |
| RE: Plants & Misc that start with 'R' | | |
Well now, its funny you both should ask that as I was looking at some other posts and noticed a similar looking flower but with different names. I even went and checked the tag that came with it (from Vesseys) and it clearly says, Prairie Joy. Oddly enough, when the buds formed they were red, when it first opened it was a dark pink and then looked like the above picture a few days later. I'll post the different stages when I get home tonight. I expected a pink as well. It was just put in last summer and it had quite a few flowers - one late into October.

What do you think? Did I receive yet another plant tagged incorrectly?? Hard to complain cause it is rather pretty but now I'm worried it will be a lot bigger then I wanted :/ .....sigh!
---
| | | |
| --- | --- | --- |
| RE: Plants & Misc that start with 'R' | | |
I'm sure you got a mislabeled rose. Email Veseys and tell them your FN gardening buds told you that you got the wrong rose and that you didn't realize it at bloom time. Veseys guarantees that you are completely satisfied. Email the photo along with your order confimation and see what they have to say.

Although its pretty, its NOT what your ordered.

good luck,
Sharon
Here is a link that might be useful: Prairie Joy
---
| | | |
| --- | --- | --- |
| RE: Plants & Misc that start with 'R' | | |
I also have the Morden Prairie Joy Rose and it looks like...
Here are some of my R's...
Ramona Clematis
Remembrance Crocus
And a few daylilies...
Radiation Biohazard Daylily
Raspberry Pixie Daylily
Red Magic Daylily
Red Ribbons Daylily
Romantic Rose Daylily
Royal Braid Daylily
Revolution Hosta
Robert Frost Hosta
Royal Standard Hosta
I have quite a few R irises but only a few have bloomed already...here they are...
Raspberry Jam iris SDB
Roanoke's Choice siberian iris

Rock Star TB iris. This one bloomed in the house last winter. I am hoping it is enjoying the weather outside this winter.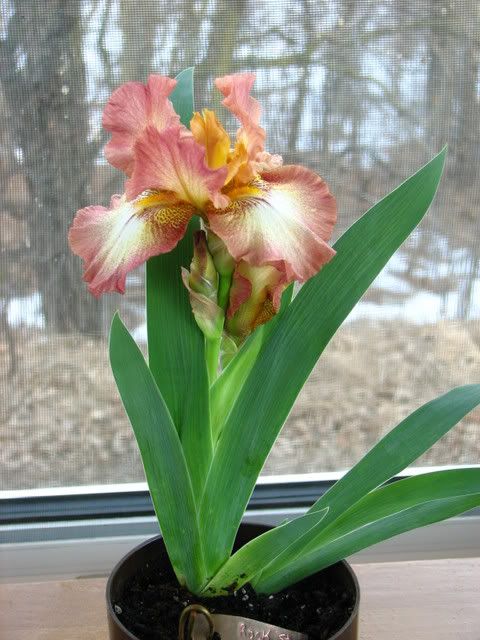 Royal Bee MDB iris
Royal Overtime SDB iris
Ruby Eruption iris
Ruffled Velvet siberian iris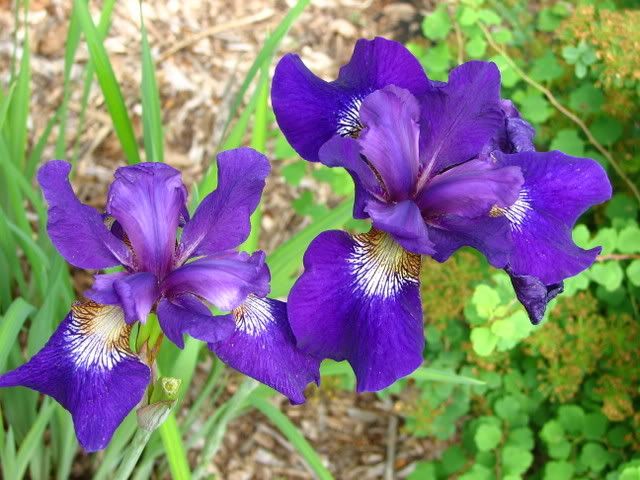 Of the 25 R lilies I have...here are the ones that have bloomed in the yard but have not been posted yet...
Rachael lily
Raggio di Sole lily
Red Juanita lily
Red Raven lily
Red Torch lily
Red Velvet is a downfacing lily that is very hard to get a proper picture of...
Renoir lily
Rhodes lily
Robinson's Comet lily
Royal Club
Royal Fantasy
Royal Lace
Royal Perfume
Royal Respect
Royal Song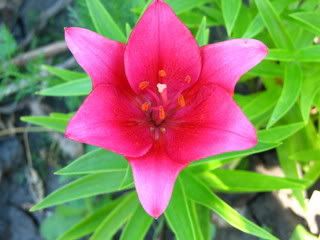 Royal Star
Roma Masterwort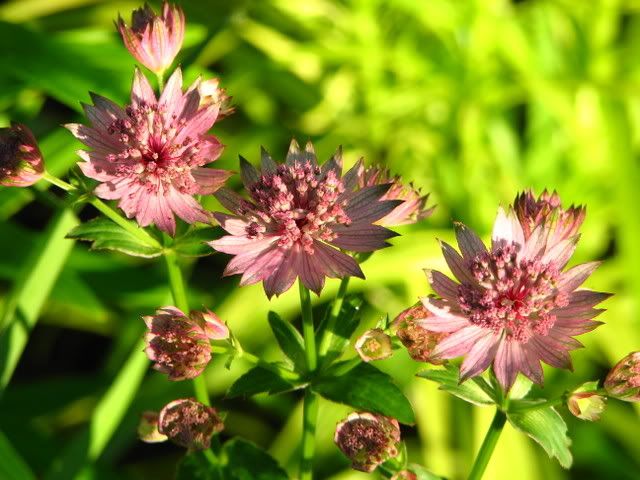 Red Cloak Pasque Flower...love the red color of this one.
Royal Wedding oriental poppy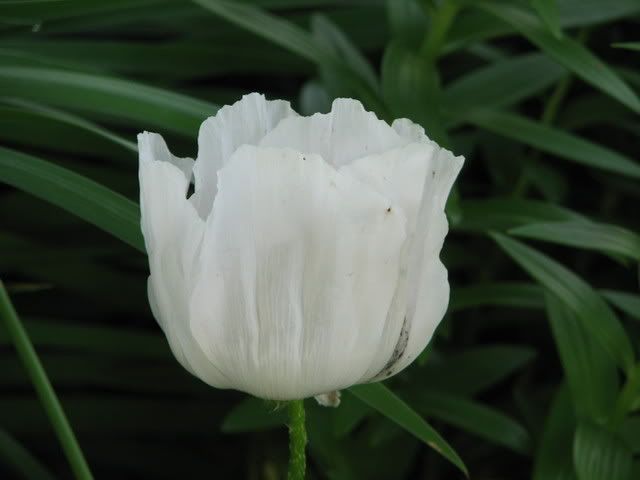 Ranunculus...I like its tiny yellow flowers. This plant propagates like a strawberry plant...with all its runners.
Red Gem linifolia tulip
Renown Tulip
Royal Candles Veronica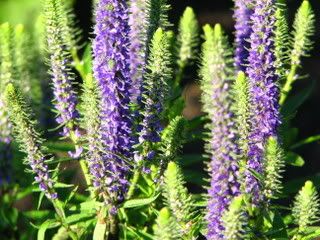 Rooting slips of plants on the window ledge... (notice the bear skull in the bottom left corner?)
I could show you pictures of the 'Renovations' we have done to the house and yard but I wouldn't know where to start...windows, deck, siding, insulation, basement floor, basement walls, basement ceiling, stairs, kitchen, living room walls, sunroom, furnace, water cistern, etc, etc. Plumbing, electrical, you name it. It is a totally different house (except for the pukey-pink colored bathroom and a few other things that are still original in color).
I also realized that I have never taken a picture of our raspberry patches or the rhubarb plants. This summer....
Brenda
---
| | | |
| --- | --- | --- |
| RE: Plants & Misc that start with 'R' | | |
Lovely "R"s everyone :-)
Rose - Polareis..new last spring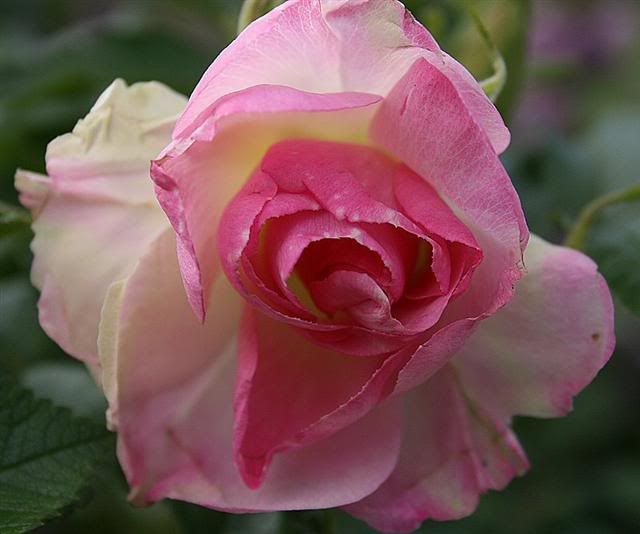 Rose - William Baffin..2nd year and bloomed wonderfully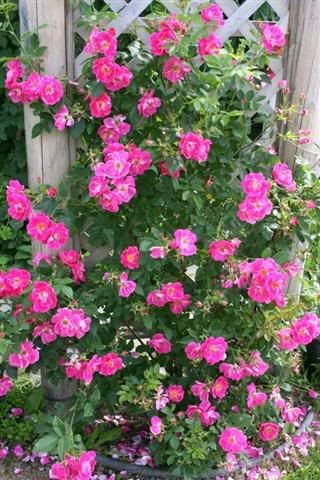 Red Pixie Lily


Rain Daisy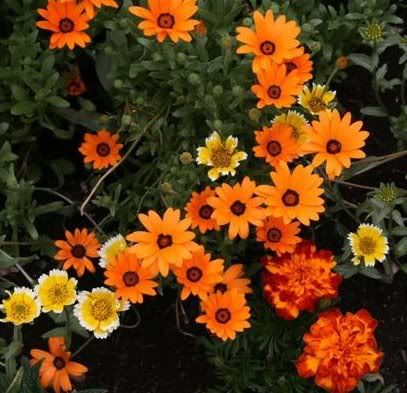 savona
---
| | | |
| --- | --- | --- |
| RE: Plants & Misc that start with 'R' | | |
Hey Sharon, thanks for the advice! I heard from Veseys yesterday and they agree that I received the wrong rose. They've put a credit through for me. They figured it was a Kaleidoscope...what do you think? (of course I'm going to go with the opinion of the forum!!)

Man, FN buds are the best...always looking out for each other : ) I would have just left it thinking, well, I did get a rose....

..oh boy, more ordering to do!
---
| | | |
| --- | --- | --- |
| RE: Plants & Misc that start with 'R' | | |
Yup, it's probably Kaleidoscope Rose since they carry it in stock. Good to hear you got a credit. If a company is going to advertize a plant in a catalogue it better well be the correct plant they send then. Veseys is pretty good most times for making their customers happy.

Savona, I'm glad I ordered Polareis last year, hope to see it bloom this year ;)

Sharon
---
Post a Follow-Up
Please Note: Only registered members are able to post messages to this forum.
If you are a member, please log in.
If you aren't yet a member, join now!
---
Return to the Far North Gardening Forum
Information about Posting
You must be logged in to post a message. Once you are logged in, a posting window will appear at the bottom of the messages. If you are not a member, please register for an account.
Please review our Rules of Play before posting.
Posting is a two-step process. Once you have composed your message, you will be taken to the preview page. You will then have a chance to review your post, make changes and upload photos.
After posting your message, you may need to refresh the forum page in order to see it.
Before posting copyrighted material, please read about Copyright and Fair Use.
We have a strict no-advertising policy!
If you would like to practice posting or uploading photos, please visit our Test forum.
If you need assistance, please Contact Us and we will be happy to help.

Learn more about in-text links on this page here